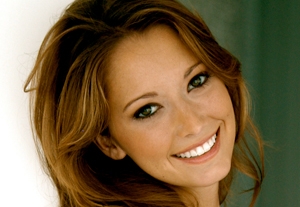 Sometime last December, I received a text message: "Hey, do me a favor and tweet out a link to this web series I just posted on YouTube? It would mean a lot to me."
Tactless? No. Annoying? Yes. Unfortunately, it was the
eleventh
promotional request I had received that day. In 24 hours, 11 "friends" had asked me to share links to their sketch video, live performance, web series, contest entry, and/or Kickstarter Campaign to my audience.
I almost lost my mind. And it's not the first time.
While one poorly worded promotional ask doesn't automatically place you on my hit list, unfortunately, most promotional requests tend to come from the same individuals, over and over.
These
people should stop asking. Or, at least, buy me a cocktail.
It is time that we, as a community of performers/filmmakers/etc, define the proper etiquette of soliciting social media promotion. Let's make the digital world a friendlier place. I present:
THE 10 IMMOVABLE LAWS OF REQUESTING ONLINE PROMOTION FROM SOCIAL MEDIA INFLUENCERS10. WHEN IT'S GOOD, IT'S GOOD.
If your content is amazing, I do believe that people will be EXCITED to share your links. (This is how content goes "viral.") So ideally, you can promote your content on your own personal feeds and never have to request help from a social media superstar. However, I realize promotion from friends who are social media influencers can be a very powerful resource. The key? Use your favors sparingly.
9. EMAIL'S THE ONLY WAY TO GO, FOLKS.
Ever tried to copy a link from a Facebook message from an iPhone? Try it. It doesn't work. You have to physically write it down. (Unless you have an Einstein-like memory. In which case, I'm jealous.)
Public twitter asks - "Hey @tarynsouthern, can you share this link?" - are obnoxious AND amateur. You can use Twitter Direct Messages, but only to request the person's email. There's no way to make a 140 character DM request NOT feel rude and/or curt.
NEVER text me your request. BAH! And NEVER EVER send out a mass promotional text. It makes me want to delete you. Just. Email. Me.
8. WHEN IN DOUBT, SEND A GROUP REQUEST.
Sending out a group email request, when possible, is the quickest way to eliminate the guilt trip associated with an individualized request.
In your group email, thank everyone in advance. If there's an immediate need for your link to be shared, explain: i.e. "I have 24 hours to win this contest and I'm in 2nd place!"
And
please
remember to BCC everyone on the list, especially if you're reaching out to celebrities and other influencers.
7. BE CONSIDERATE OF THEIR CELEB STATUS, YO.
Before you ask any influencer for social media promotion, remind yourself that they receive dozens of requests a day. Not to mention the fact that companies shell out big bucks to receive a little marketing help from anyone with a significant online following.
Be sensitive. DON'T use the phrase "I just have a quick little favor to ask."
A celebrity's credibility depends on their relationship with their fans.
If they share links to content that is inaccurate, unauthentic, or offensive to their audience, they risk backlash and/or LOSING that audience.
6. DON'T BE A TAKER!
Next time you ask someone with a large influence to help promote your work, just consider whether there's a way you could help them first. Build a mutually beneficial relationship, and you'll have a much greater chance for achieving authentic and successful promotion.

5. DON'T HOLD ME AT GUNPOINT, SPARKY!
Just asking someone to share a link is rude. Your target influencer has no other choice but to say yes, or be forever deemed an jerk.
Solution: Use the two magic words "IF YOU," as in, "If
you
like this video that I just poured my heart and soul into,
feel free
to share it with your friends!"
A simple alteration in semantics changes the request from a guilt trip to a friendly and genuine question. Problem solved.
5. A LITTLE THANKS GOES A LONG WAY.
Let your influencer know you appreciate their help. Give them a digital hug. Send them a marshmallow. Whatever. Just don't make them feel like a used tea bag.
It's that simple.

4. NO ONE WANTS TO READ AN ESSAY.
Don't send a mammoth, anxiety-inducing email request unless you plan to attach a coupon for a free sample of Xanax.
Keep your promotional email request short and to the point. Include a sample tweet that is LESS THAN 140 characters and shorten the link by using a free service like bit.ly. Do the work first so your influencers don't have to!
3. EXPECT THAT PEOPLE WON'T SHARE YOUR STUFF. GET OVER IT.
Maybe your video just doesn't appeal to me. Maybe your content doesn't fit the ethos of my "online brand." Maybe I just sent out four other promotional tweets today and don't feel like exhausting my followers with a fifth.
Whatever it is, DON'T assume your influencers will be jumping over the moon to share your stuff, and don't take it personally when they don't.
1. NEVER TAG SOMEONE IN A PROMOTIONAL FACEBOOK POST.
PLEASE! That's like spray painting someone's house with your feces. It's not nice. It's THEIR Facebook feed, and it's not to be used to spam their friends/followers with your crap.
One exception: You want to tag someone who is involved in the project you are promoting. In this case, limit the tagging to ONE post, and tag their FAN page, not their personal page. A lot of folks like to use their personal page for just that - personal stuff - and their fan pages to promote their stuff.
SO THERE YOU HAVE IT! Hopefully these top ten guidelines have assisted you.
Before you know it,  you won't even need to ask anyone for social media promotion. Just one tweet or Facebook post on your personal page, and you'll have enough true fans who want to share your material - and that's the most authentic, honest and engaged promotion you can ask for!

Taryn Southern is an actress, host, writer, and producer with more than 100,000,000 views on her online videos. Check out her latest projects, anecdotes, and advice at www.tarynsouthern.com, or connect with her by sending her a message on Twitter @tarynsouthern or subscribing to her public updates on Facebook.