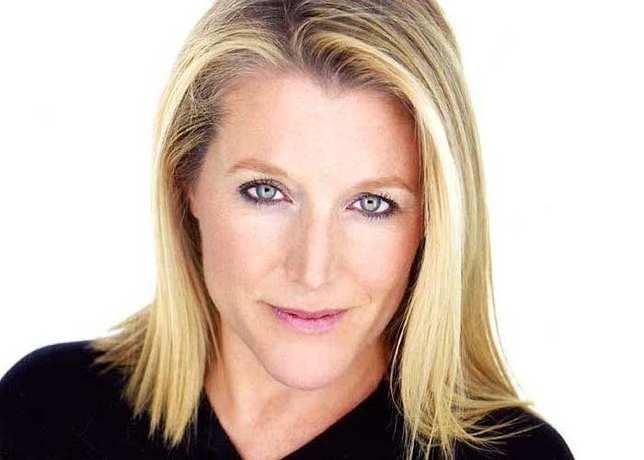 Acting and theater have been a part of my life for as long as I can remember. From the time I saw my first school play at the tender age of six, I knew I wanted to be on the stage. This month, having the chance to go on stage at the Atlantic Theater Company every night and play the title character in "Harper Regan" has been a dream come true.
I grew up on a small island in Lake Erie called Put-In-Bay. There were about 400 people who lived on the island year round, and 70 kids in grades K-12. Since there weren't enough kids for team sports, we had to create our own fun, so we did plays. When I was in 7th grade, I became one of the founders of Put-In-Bay's school's theater company, The Little Village Playhouse. It was within this there company where we learned to create and produce our own work, from the ground up.
For The Little Village Playhouse, I not only acted in the plays, but also wore the hats of producer, fundraiser, and set designer, among every other step involved in taking a production from an idea to a reality. We all did. We knew we had to do all the work hard to make these plays happen. So, for me, hard work became a given in the theater world.
Years later, when I went to New York University's Tisch School of the Arts, I landed in David Mamet's acting class and after a year of studying he said, "I taught you everything I can about acting, now create your own work," and I knew I was right at home.
Growing up in a small community and having to make things happen for myself had become a normal circumstance for me. I learned that hard work and commitment are all that you can control, so you might as well put your heart into it. So, when the Atlantic Theater Company first started, and we had to make it all up as we went along, although it was hard, it wasn't completely foreign to me. I think that is true for the life of an actor.
History was repeating itself for me, and I was excited and ready to be a founding member of a second theater company, this one formed by David Mamet and William H Macy in the heart of the world of theater: New York City.
You have to be willing to keep starting over and expect the unexpected—to roll with the punches. It may not be the career choice for everyone, but if you love it, there is nothing else like it. I loved being on stage and being a part of a community. I think that's why I've stayed in NYC and with Atlantic for so long. The people are incredibly talented; the work is consistently challenging; and you are surrounded by friends on a daily basis. I guess there is a part of me that has tried to create a small island community wherever I go.
Playing in Simon Stephens' newest Atlantic Theater Company production, "Harper Regan," has been absolutely incredible. After the sold-out run of "Bluebird," our last production together, where I performed opposite the amazing Simon Russell Beale each night, I was excited to work with Simon again. I love doing his plays and am thrilled to have his opportunity.
Playing the role of Harper has very different challenges than the role Clare in "Bluebird." Both characters deal with loss, but Harper goes through a bit of a mid-life crisis by facing certain truths about her life and learns to stand up for herself.
Without getting too personal, I think most people my age have dealt with loss and have had moments of asking themselves, "Am I actually doing this?" I've had plenty of times in my life that I felt insecure, confused, and angry, and wished I could have acted out in the way Harper does throughout the play. I also engage my imagination and can think of horrible things that haven't happened, but could, and am able to access emotions that come with that. Part of the fun of doing the play is that the character starts out insecure and becomes empowered. She gets to do things that I could only dream of doing!
I feel so lucky to be an actor on this great big Island of Manhattan, and I feel equally lucky to come from a small island in Ohio. The communities are full of wonderful people who make the highs and lows of this journey all worthwhile.
Mary McCann has shared the screen and stage with Kate Winslet and Felicity Huffman respectively and is a founding member of the Atlantic Theater Company. Her latest role as the title character in Simon Stephen's newest ATC production, "Harper Regan," has earned McCann rave reviews. It is an absorbing story about a woman who explores the limits of loyalty, morality, and the bonds of family and follows McCann's soldout run in Stephen's last play, "Bluebird," also an ATC production. In addition to theater, past credits for Mary include roles on television series "A Gifted Man," all the "Law & Orders," "The Unit," "Mercy," "ER," "Spin City," and films including "Little Children," "Sleepers," "The Green," amongst others. When Mary isn't working, she is a support for Walk for a Cure, the fight against Breast Cancer.