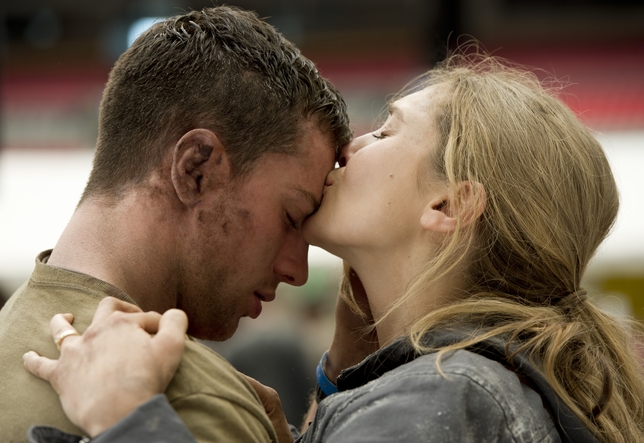 Expert action/superhero casting director Sarah Finn was excited to work with director Gareth Edwards and Legendary on casting the new "Godzilla.""We wanted to pay homage to the iconic nature of Godzilla," says Finn, "but bring an exciting and fresh cast to this film."
Casting a large studio film requires all the pieces lining up perfectly, including agreement from the creative team as well as the actors' interest and availability. While Finn was casting a lot of the leads, Coreen Mayrs and Heike Brandstatter were seeing actors in Vancouver for many of the other roles. With so many moving parts, it is rare that the creative team will be able to cast their first choices in all the leading roles. But the pieces lined up for "Godzilla," making the experience especially rewarding. "I came in in early stages…so [Edwards] would give me ideas, and then the producers were extremely open and excited about the possibilities," Finn says. "I think that they allowed me to go out of the box a little more on this." With Bryan Cranston already being discussed for the role of Joe Brody, Finn focused on the leading role of Ford. She knew Aaron Taylor-Johnson from working on "Kick Ass," which was his first big lead. "[Aaron's] still on the verge of becoming a major, major star. Gareth was excited by Aaron; everyone recognizes his talent and believed he would be perfect for the role.
"You're always kind of building this tapestry, and every role that you cast informs your other choices," Finn says. "Sometimes [the script] will leave things open to interpretation. I initially try to look from as wide a vantage point as possible. Then, you narrow it down in a way that's cohesive and interesting in terms of the rest of the cast." One of the last roles she cast was Dr. Graham, played by Sally Hawkins, a part that required a lot of exposition. "That kind of dialogue can be very difficult to deliver, but coming from Sally Hawkins, it's absolutely comprehensible, interesting, intriguing," Finn raves. "She's such a talented actress that she just made it all come to life."
Casting the role of Brody's wife, Sandra (Juliette Binoche), illustrates the collaborative process the producers at Legendary provided Finn. The script didn't have a lot of specifics on the role and Finn knew that Edwards wanted an international, realistic feel to the casting to counter-act the fantastical nature of the film. "At the heart of that, we wanted actors that were incredibly compelling and naturalistic and you feel their humanity." Finn incorporated this vision through Brody's wife, using casting to add another element to the relationship. "I thought of Juliette, what an extraordinary actress she is…and if you cast someone like that, all of a sudden it's very distinct and very special. All of a sudden you're telling a whole story. [It] brought a whole other dimension to the marriage, and everyone was very excited by that idea and very open to it."
"For me, every role has to be very carefully considered. So much time and discussion goes into the casting of every role, even minor roles," says Finn. Audiences will be able to see the result of all that time and effort when the film hits theaters May 16.
Pictured: Aaron Taylor-Johnson and Elizabeth Olsen in "Godzilla."