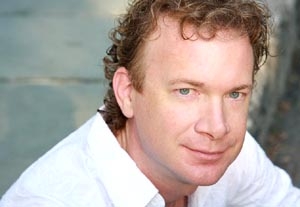 Reality doesn't exist.
Thirty-one.
That's the number of breakdowns via Breakdown Services released to talent agents in the past twelve months for reality programming seeking actors as 'real' people.
It's been no industry secret that those 'real people' you see on "Survivor," "Big Brother," and similar non-episodic programming that clog our cable providers have not been filled solely with people pulled from the local mall; they are sweetened with actors who are cast in sessions put together via submissions from talent agencies.
If this is news to you,
welcome to reality.
Among the 'real' shows revealed in my breakdown search seeking 'real people' (who just happen to have real talent agents), the projects included:
– An untitled, reality/fashion show seeking 'real' photographers who by coincidence are also actors. (Faux-cameras need not apply.)
– A non-union, major cable untitled reality show looking to tear apart BFFs—who happen to be actors—as they fight for the affections of one man. (Gives new meaning to 'BFF': bitch fist-fights.)
Then there was one reality program seeking real lawyers who by chance are also actors. (There's an infinity mirror gone hell-ish—representation
with
representation.)
My personal fave reality show breakdown was one that was searching for
a mugger.
Yes, it would seem that the streets of New York, L.A., and Chicago are not filled with honest deviants of battery so the producers needed to look elsewhere for true assault; an actor who can be a thug but not declare that they are a thespian. The mugger character description read: "must be rough/scruffy looking." (That could be any actor who has just emerged dazed and dreary from a week of tech.)
What's the point Paul?
you may be asking. None. Ok, well yes I have one, or I wouldn't be working my fingers as orange and amber leaves sway outside my window.
When reality programming first became the rage of the early-aughts of the 2000s, actors themselves got enraged. Employment was being usurped as television execs found a cheaper form of programming.
Now, those jobs are coming back to the actors. But nearly all are non-union, as must be the actors (if they're honest). And unless a winner for whatever contest is being held, there remains no money. Only exposure.
The producers exploit the 'cheaper-to-hire'-talent at mostly free wages, and the union actors remain on the sidelines, again, as the number of small-screen union jobs diminish.
Worse yet, union or not, actors are no longer competing for employ-slash-exposure among the overwhelming volume of their peers but now have to go up against civilians as well. Is it no wonder that some actors scream silently in their cranium about lack of opportunity:
Who do I have to f**k to be noticed on YouTube?
(Try a sports icon. If you're desperate; a governor or senator.)
And then there's the misguided thought of the actors (or civilians with acting aspirations) who land a reality show gig gloating, 'This is gonna make me!'
Uhmmm… not for very long my high-def dilettantes.
More than likely you'll be forgotten as the next male enhancement commercial flails before our eyes. Reality might be a shortcut to extreme exposure, but so far the statistics on long-term endurance remain doubtful.
William Hung, anyone? 
(The most recent news on Mr. Hung's official website is from June 10, 2008. He was the highlighted guest of an international Mahjong Tournament in Hong Kong. Oh, can his star on the Hollywood Walk of Fame be far behind?)
So, what can actors do to cauterize the wounds of lost employ to 'reality'?
Union actors with activist ambitions would do themselves—and their membership brethren—well by involving themselves on union committees which negotiate contracts. Non-union actors would better serve their long-term interests and that of their peers by reducing participation and consumption of reality programming.
Pollyanna? Yes.
Realistic solutions? No.
But one answer does not solve a host of problems. And this current deluge of 'reality' on TV was brought upon by multiples of economic and contractual tsunamis.
We, the audience, have only ourselves to blame for encouraging the growing shrinkage of paid employ on television. And so now actors willingly step up to fill that void by bartering the lack of a paycheck in exchange for exposure.
So next time you're sitting in your Hell's Kitchen studio—with your average Joe, big brother or better half—to tune-in to see if America's got talent, and you're flipping out over the next best thing that has the it factor, remember moving up from the real world to the surreal life is a shark tank of anything for love that in the end is an amazing race where there is only one survivor and all others are the biggest loser.
(Yes, I know... but I couldn't resist temptation of that last paragraph. And there are 17 of them in there by-the-by. 17 pieces of reality chipping away at opportunities for actors getting paid to create fantasy.)

Paul Russell's career as a casting director, director, acting teacher and former actor has spanned nearly thirty years. He has worked on projects for major film studios, television networks, and Broadway. He is the author of "ACTING: Make It Your Business – How to Avoid Mistakes and Achieve Success as a Working Actor." For more information, please visit www.PaulRussell.net.