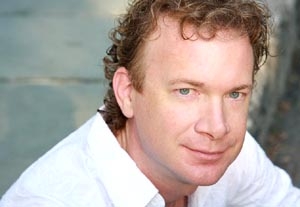 How can you additionally pick the lock of the gatekeepers and land an agent?
Well, if you've read
my book
you know that I and the agents and actors involved offer many little-known and useful ways for finding an agent.  But there's one more way to breaking down the vault door to your champion of talent: Me.
Well, not all me. Please, I can't be
that
narcissistic this
early
after breakfast. Give me at least until I've washed the fading curls and munched the midday muffin.
But back to me. Well, casting directors in general. (Because, honestly, I prefer to be more of a hermit than hoarder of the light.)
Know a casting director well? When's the last time you subtly asked them for help in finding an agent? And sometimes you may not even need to nudge. But voicing a shout-out for help has never stifled anyone's advancement.
I don't wait for actors to ask me for assistance. Without prompting I'll play Yenta (minus the wig and shoddy
schmata
). When I discover an unrepresented actor either through auditions, in a show, or my classes who I believe offers a great commercial product—as well being sane and nice (strong emphasis on the latter two)—I immediately begin to quietly work on their behalf in the background.
I'll contact an agent or two that I like (again, sane and nice) and whom I think matches the actor, and vice-versa. Hopefully the agent will then meet with the actor. The end result is up to the pair to create together.
When the courtship has become a marriage between the two, I'm delighted for all. For those actors who know me and are heatedly wondering,
Paul, you never did this for me!
, I don't announce to an actor whom I'm promoting that I'm putting on the greasepaint and playing matchmaker. I'm very tight-lipped. Nearly hermetic. Plus, I don't want to get someone's hopes up in case my tinkering fails to garner an agent's interest in the actor I'm covertly championing.
So if you personally know a casting director through auditions, classes or friendship, don't be shy about asking for help. (If you're thinking of asking me and both of us have facial/name recognition of each other and you need an agent, then more than likely you've gone through my matchmaking mission. You just may not have known. As I mentioned earlier, I like to work quietly behind-the-scenes—it's the hermit in me.)
Or if you'd rather not be so forward, offhandedly mention to the casting director you're chummy with that you're in the market for representation. Don't push
too
hard. Use tact. You don't want to appear as if the only thing you want from the CD is to have them hawking for you. Don't be a complete social slut. Have some dignity.
What prompted this mussing? Well, my silence on a recent matchmaking can now be broken. This week I helped a former student of mine. And as I was typing this he was in a meeting with the agents I matched to him.
End of story? He now has an agent! I'm thrilled for the new relationship.
Now to you, my friendly reader: Hit up your casting director friend/acquaintances. The shy who acquiesce are trampled over by the bold who charge forward and ask for what they desire.
Charge forward.

Paul Russell's career as a casting director, director, acting teacher and former actor has spanned nearly thirty years. He has worked on projects for major film studios, television networks, and Broadway. He is the author of "ACTING: Make It Your Business – How to Avoid Mistakes and Achieve Success as a Working Actor." For more information, please visit www.PaulRussell.net.