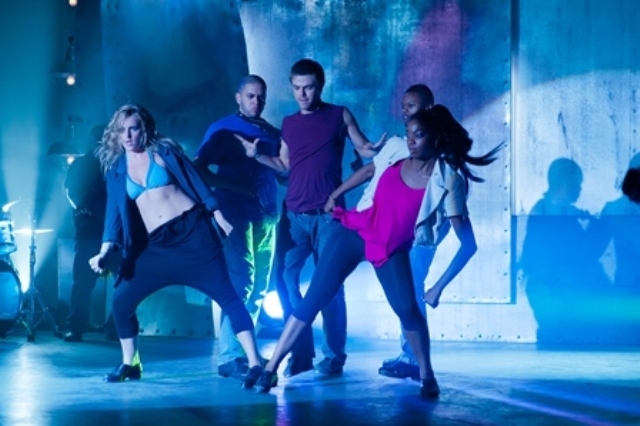 With a plethora of action films ("Star Wars Episode VII," "Star Trek Into Darkness," "Super 8") to her credit, casting director Alyssa Weisberg is no stranger to action films. So when her college friend Duane Adler asked her to cast his dance film "Make Your Move," she says it was a "no-brainer" even though she was already casting a film for Paramount. To cast the "Romeo and Juliet "-style romance starring Korean pop star BoA and Derek Hough ("Dancing with the Stars"), Weisberg enlisted the help of fellow casting director Karen Meisels, and also brought Stephanie Gorin on to do the casting in Toronto.
When Weisberg joined the project, BoA was already attached. Adler had see Hough at a taping of "Dancing with the Stars" and was already interested in him, as well. "By the time we went into pre-production, it was clear that Derek was our Donny," Weisberg says. She also quickly cast Nick, played by Wesley Jonathan, and Kaz, played by Will Yun Lee. "Both actors gave fantastic reads!" Weisberg says.
No matter what genre Weisberg is casting, she says she looks for the same qualities. "I look for the best and most interesting actors for the roles. Finding actors who have a great presence and bring something new and fresh is such an amazing challenge." She enjoys working with directors and producers who are "open to emerging talent and out-of-the box ideas." Of course, with "Make the Move," dancing was an important skill and Weisberg knew she needed actors who were great dancers for the roles of Tatianna and Natsumi, which were among the more difficult to cast.
"It was challenging to find amazing professional dancers who also had acting chops, but when Miki Ishikawa [Natsumi] walked in, she lit up the room with her energy," says Weisberg. Ishikawa was trained in hip-hop, singing, and acting, which made her a great fit. Izabella Miko, whom Weisberg cast as Tatianna, put herself on tape for the role because she was shooting another film at the time of casting. She'd already proven her acting/singing abilities as the lead in "Save the Last Dance 2." Weisberg says, "She also had training as a ballerina and trapeze artist, which was a huge asset as it was imperative for this character to have not only dance, but trapeze/aerial silk skills."
"So You Think You Can Dance" Season 2 contestant Allison Holker proved that giving your best performance matters even if you don't get the role—she came in to read for Tatianna, and although that role went to Miko, Holker's performance still left a great impression, and she ended up being cast as Gina, one of BoA's Cobu girls. To round out the cast of dancers, Weisberg and the casting team also did a lot of video research. Meisels went to dance schools all over L.A. and the surrounding areas looking for dancers to cast, and posted flyers in Koreatown, and Gorin conducted an expansive dancer search in Toronto. Which just goes to prove that posting that dance video on YouTube might eventually lead to a role in a feature film!