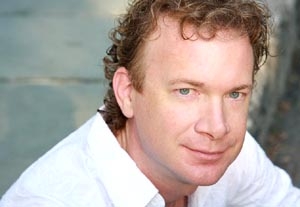 If film directors can have a director's cut of a movie when released for DVD, what about authors with manuscript material that may have been cut because it was considered too controversial for print?
In an interview I had with one of the participants for my book, we delved into an area of discussion that was potentially inflammatory and too candid. I made the choice not to include the material. Thus the following never went from my notes to the manuscript.
What follows—in raw outline form—is something that not even my editor read. To protect the identity of the interviewee, their name and gender, for this exercise, has been excised.
So here we go; one of the possibly too-honest-for-publishing segments that never before went beyond my laptop.
***********************
"Pet peeves?" I asked.
"The gay mafia," Name Withheld [hereinafter referred to as N.W.] begins to name past and present casting directors and directors who are powerful in the industry—and gay. "They've locked up the business, which in my world, at least, is oriented towards a narrower perspective."
"There is a sense of their work that is limiting," N.W. continues. "For example, certain directors hire the same actors. Now, I am the beneficiary of that and the opposite of that. I'm not casting any aspersions about homosexuality. I [work in the arts]. I know how to camp with the best of them. I was in the dressing room for five years. I have no problems. None. Except for..." and N.W. speaks of a past Broadway play, its lead and director, both male, whose relationship N.W. feels was, "a weird relationship with director and actor that had nothing to do with the play. Not to say it doesn't exist elsewhere—it does. But in the theater, particularly, and I'm not talking about myself but women have been so discriminated against. Remarkably so."
N.W. begins to name gay male directors of high visibility within the theater. "I've seen women suffer. Heterosexual and homosexual. The sadism of that."
N.W. begins to impersonate a director who consistently snapped his fingers as a means of directing an actress. The snapping goes on and on with no words spoken. "There's always a whipping boy somewhere in the production. Always. More often than not, it's the woman of a gay director or a guy of a straight director. It's bizarre. I can't explain it to you. I abhor that," N.W. discards with distinct disdain.
"The gay casting director is a perfect example of the gay mafia," N.W. asserts. "It's not sexual gender. It's vision. You want the role to be realized based on the talent and character of the actor."
In our conversation I mention the gay casting director who asked me to give him a massage. N.W. affirms that is the type of person, in power, who happens to be gay, of which he speaks.
Though gay myself, I do understand N.W.'s complaint but never tagged it as 'the gay mafia'. I voice the phenomena more in the thought that people—gay or straight, giddy with misplaced gatekeeper regency—place themselves in a position of uncompromising authority, and fashion themselves as the givers and destroyers of careers.
The casting director who continually harassed me sexually is one such person.
I recall a day when he was on the phone with an agent, screaming, "Do you know who you're talking to?
Do you know who this is?!"
He ended his tirade by slamming the phone unapologetic into its cradle.
One could say that same gay casting director had self-respect issues. He would routinely discriminate against gay actors, remarking that he wouldn't call in an actor who was gay for he was "too much of a faggot." Yet on the other hand, with erotic excitement he would exercise his imagination about the straight male actors he wished he had the chance to bed.
"Gay/straight is not the issue," N.W. continued. "The issue is the foibles of man, in our perceptions. The director is heterosexual, and beating up upon a woman with snapping his fingers; he's paid a cost."
N.W. goes on to talk about a play that he/she did in New York. "It became corrupted by Friday night dates." He points to this type of 'professional' behavior for a career path change. "I went away from musicals because I didn't like 'entertainment'," N.W. states.
I laugh in agreement, "There's a lot of that today."
"Exactly," he shoots back. " 'Entertainment' wasn't as interesting to me as art. Call me Julliard. Call me arrogant. Call me whatever. Art to me has a responsibility. There's a social contract with art. Us as artists to our audience. And the audience to the stage. That social contract I relish. And when it's corrupted—gay, straight, yellow, green, doesn't matter—that bothers me," N.W. reflects with disappointment but not with a naïveté.
"I've seen many actors who get the job not because they're brilliant but because they're the friend of the director. Director's fire and hire actors because they're a friend of...  That corruption bothers me."
"I'm talking about the corruption of the promise of art. Lawrence Olivier, when I was doing [title withheld], came backstage and said about actors, 'What are we? Angels and whores.' I think we're a little bit of both. The whore aspect of myself and the business I'm in, that's what bothers me. I'm not speaking from a high moral plane. I'm not saying that you shouldn't do that. This is the place and time for it, whatever it is. I've been in too many shows where a lot of the time the show's [been] corrupted by both straight and gay. The opportunities that present themselves that..." N.W. repeatedly slaps hand to desk to emphasize
"...have nothing to do with the purpose at hand."
Our conversation drifted back to my inquiring further on defining "the gay mafia."
"I don't really mean the gay mafia," N.W. responds. "What I mean is the gatekeepers. The gatekeepers have a different point of view and different purpose than what I think they should have."
N.W. references a quote by a once-powerful Broadway casting director: "He said he would cast all day and then go to the bar at night. And he made mention that when he would die you could always find him at Rawhide." (A landmark Chelsea gay bar.)
N.W. points to an example of academia to demonstrate his/her view that it's the gatekeeper and not necessarily the sexual preference of the person in 'power' that rules decisions.
"Michael Kahn was the dean of the Julliard School of Music, the drama department," N.W. begins. "Most heralded school in the country, creating the next generation of artists. The word on the street is that the graduating class of late; they're all pretty boys, coming out of Michael Kahn. That's
not
acting. That's
not
what the theater needs, necessarily.
"If they're pretty boys and the best actors he can find, I have no contest. That is why it's not the gay mafia, per say. But it's that perspective that inhibits the promise of the theater. Whether it be gay or straight." Then N.W. smirks with sarcasm, " 'Cause God knows there have been no straight people who have taken advantage of women. Hence the casting couch in L.A., to say the least. It's the promise that's corrupted that I can't stand.
"Because of—and I've been guilty—I haven't slept with [talent] I was going to hire. I've never done that. But God knows I've slept with [talent] who I was working with to get something out of them for the role that I was playing. So I'm as guilty. But that corruption, which I've now come to realize, is awful."
***********************
What of this conversation not put to print earlier in my book; that's for you to decide and discuss with others. I place it here, now, for you to debate and ponder.

Paul Russell's career as a casting director, director, acting teacher and former actor has spanned nearly thirty years. He has worked on projects for major film studios, television networks, and Broadway. He is the author of "ACTING: Make It Your Business – How to Avoid Mistakes and Achieve Success as a Working Actor." For more information, please visit www.PaulRussell.net.