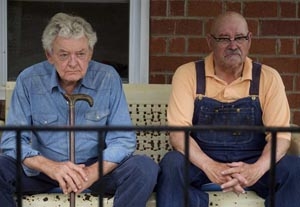 Emily Schweber has been an independent casting director based in Los Angeles since 1999. Prior to that, she trained under Emmy Award–winning casting director Mali Finn for more than a decade, working as a casting associate for films such as "Titanic," "L.A. Confidential," and "The Green Mile." Some of the films she has cast have been shown at the Sundance Film Festival, including "The United States of Leland," "Bookies," and "Steel City." In 2009, Schweber cast "That Evening Sun," which garnered jury and audience awards at several film festivals and received two Film Independent Spirit Award cast nominations.
Submit Specifically
I have no problem bringing in actors without representation or nonunion actors for a Screen Actors Guild movie if they are the right actors for the role. It's really great to be able to get someone their first SAG job, and we've done that many times. Unfortunately, I don't usually have time to look at unsolicited general mail from actors without representation. However, if it's a submission that's related to a specific role or breakdown, then I do look at it. I may set aside the general mail and the postcards, but if the specific role or the name of a project is written on the outside, then yes, I will look.
Submissions can either be submitted to Breakdown Express or by mail. I don't mind if people drop things off either. It doesn't need a cover note as long as I know it's for a specific role that they have heard about or think that they're right for. They can submit it as long as it says what the role is.
For me, the headshot is really important, and I'll talk to anyone about his or her headshot if asked. I don't like the glamour shots where women are trying to look really provocative and sexy, with a lot of cleavage or a lot of makeup. The same thing goes for men, like not wearing a shirt; I don't think that's the best thing. I like a more natural look. I don't like overly dramatic or theatrical looks. They should look like who they are when they walk in. I like a photo where they feel comfortable, more of a natural lighting situation.
I do like when actors have both a traditional and nontraditional headshot. A nontraditional headshot could show more of the body or background than just the head. Another thing about the headshot is you can tell when someone feels comfortable. If they feel nervous with the photographer, it often shows. I recommend that new actors choose a headshot that they feel "gets" them or represents who they are, instead of them trying to be other people.
Sometimes the résumé is crucial and sometimes it is not important at all. I think it depends on what kind of role I'm casting. Sometimes we're working so fast that it's only the headshot that I'm looking at—what the representation is. Special skills are always important. If I'm looking for actors who have to be fluent in an Eastern European language, I need to see that on the résumé. I was looking for a kid with skateboarding abilities for a movie this summer. I didn't have time to release a breakdown, so I was just looking through a past breakdown and reading résumés that had skateboarding listed. I used auditions from another movie we cast to cast a whole group of roles.
Also, actors can include student films on their résumé, but they should try to avoid putting down background work. Any role with one word or one line can go on a résumé.
Reels and Auditioning
I look at a lot of online demo reels. It often makes the difference between who gets an audition. If the website is just attached to their submission online and I'm able to click on the link, I'll probably watch it. They don't need to send a demo reel on a DVD.
If an actor has no professional credits, then for his reel I recommend scenes by far over monologues. Would I watch a reel for an actor with no professional credits? Honestly, probably not. A reel should be for actual filmed credits. If I'm interested in someone, I would just audition them instead, even if they have no credits. For actual auditions, I love when actors bring their own scene partner. We welcome that. That's how we met Ryan Gosling for the first time; Tyler Labine brought him as a scene partner.
During auditions, we also welcome any questions. Actors shouldn't hesitate to ask about the scenes or the script before they read. And if they need to stop in the middle of the scene and start over, that's okay. Smart questions are ones that have anything to do with the scene, the intentions of the character, why the character says a certain line, how we want the scene done, the tone of the movie. Not smart questions are "What is this script about anyway?" or "Is this a comedy?" It can be time-consuming to tell the whole story of a script in the audition room over and over.
If an actor decides to come into an audition wearing a costume, I wouldn't hold it against him or her. I feel that costumes, though, aren't necessary except for specific instances. But if it helps the actor to wear a costume, that's fine. And sometimes it's entertaining.
One thing to avoid in the audition room is chewing gum (my associate Emily Ann Bates says that is her pet peeve). Also, please do not look at the camera or come unprepared. The script for a project is always available beforehand, and we will email it to any agent or manager, so please ask for it.
Self-Taped Auditions
I watch a lot of self-taped auditions that are submitted through the Internet, and I have cast actors from them. Most recently, I cast some on a current project called "Blaze You Out." Also, Carrie Preston's self-audition got her the role in the 2009 film "That Evening Sun," and everyone fell in love with her. If you're going to submit a self-taped audition, first we need to see a long shot; then the majority of the audition needs to be a close-up head-and-shoulders shot, so we can see your eyes. I prefer to see two takes of each scene. Try to avoid taping on a stage. The best kind is done in a living room or yard or sitting at a table—intimate settings.