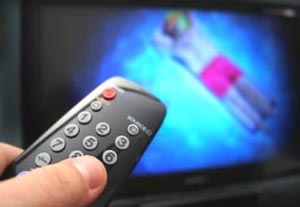 When you decide to change your look—lose weight, cut or color your hair, grow a goatee—it affects any number of people. Yet it's a topic that many actors seem reluctant to discuss with the very people who need to know about it most. For agents and casting directors, it's an ongoing frustration. It can also be confusing.
"I open someone's headshot online and I see a multitude of hair colors...and I don't know which girl I'm bringing in," says longtime L.A. casting director Ava Shevitt. If Shevitt needs a brunette, her next step (if she has time in her busy schedule) might be to call the actor's agent to find out which color is the most current. Her query, though, may yield inaccurate information if the agent hasn't seen this client in a while. "You've really got to pop in to let your agents see you periodically, even for a quick hello," says Shevitt.
If your headshots show you with long, surfer-style hair and the casting director brings you in only to find that you recently got a buzz cut, that won't be good for maintaining a relationship with that CD. "Pictures are the bait that gets the actors in for an audition," says Hollywood agent Blossom Wagner, co-owner of Stage 9 Talent. "So many actors don't get that." You have to match your submission, and you get only a little leeway.
Compounding the frustration, after an actor makes a change, has new photos taken, and with his or her agent carefully selects the best shots, it often takes months for those pictures to get posted by the actor on the various casting services used by agents. "So, in essence," says Wagner, "we're still dealing with old pictures online for a client we know has a new look," and the Internet is the primary means of submitting actors for commercial auditions.
Some actors are reluctant to change their look by losing weight, because they're afraid they won't book anymore. Not so, says commercial acting coach Killian McHugh, who teaches audition technique in Los Angeles (www.killiansworkshop.com). "I know people equate funny with heavy," says McHugh, who also runs casting sessions for Alyson Horn Casting. "But I know people who lost weight and they continue to book. I have two friends who are huge comedy bookers, and now they're skinny people and they book even more." Ultimately, he says, you need to feel your best and be healthy, because that's what shines through. "As long as you look like your headshot," he adds.
Perhaps the worst breach of actor etiquette is to change your look between the callback and the shoot date. "You'd be surprised how often this happens," McHugh says. It happened on one of Shevitt's commercials about a week ago. The name of the spot was "Bed Head," and it featured a cute couple in bed with tousled hair. But between the callback and the wardrobe fitting, the male half of the couple had his hair cut much shorter. "The director and the production company discussed replacing the actor," says Shevitt. Luckily for the actor, they decided instead to hire a hairdresser to add extensions to his shorn tresses, an expense the production was not happy to take on.
"When they book you for a commercial, they bought that package for the day, and it's your responsibility to show up and give them what they purchased," says McHugh. "Commercials are not art. Their purpose is to sell things. You don't have the artistic liberty you might have in a theatrical call."
The worst offenders when it comes to changing looks, however, may be the littlest clients: children. Well, their parents. "Almost without exception, parents neglect to update their kids' pictures," says Wagner. "We notify, we plead, and we're always assured that the parents are taking care of it. But they don't. And we're, once again, forced to use the old, out-of-date pictures, which do not reflect their kid's new look."
Parents, take note: Help your child's agent by keeping your little one's pictures current.