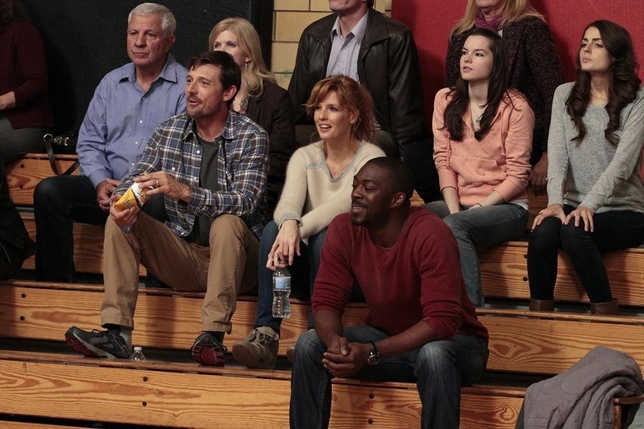 ABC's intense new drama "Black Box," starring Kelly Reilly, tackles the challenging topic of mental illness. With the heavy subject, casting the right actors was important. But the independent financing through Bold and the ability to cast outside of traditional pilot season allowed the casting team—Deborah Aquila, Tricia Wood, and associate Jen Smith—to do a more extensive search than a typical pilot might have allowed.
Not having a typical network pilot's budget turned out to be beneficial: "Knowing that you were going to audition versus offer, meant that…you were going to get to audition people who normally might not get the opportunity for a series regular role in the traditional model of pilot season," Wood says. Aquila agrees, "It gives the actors an opportunity, which is exciting for us. We did take some shots." They auditioned every role, with the exceptions of Kelly Reilly, who was already attached, and Vanessa Redgrave, whom director Simon Curtis was instrumental in casting.
"You want to give as many people as you can a shot," says Aquila. "It's never about one role. These pilots are ensembles. You can singularly love an actor for a part, and that doesn't mean they're going to fit your show," Wood adds, noting that one of the hardest things for an actor is "to understand that you may give the best audition of that character, and you might not fit into the ensemble."
Because of the emotional weight of the show, several of the roles were difficult to cast, necessitating a very collaborative casting process. Aquila and Wood worked closely with producers Amy Chapman Jones, Ilene Chaiken, and Anne Thomopoulos, director Curtis, and casting teams in New York and London. Aquila cites the role of the sister-in-law, Reagan Black, as an example a challenging role to cast. The character is a responsible disciplinarian but still needed to be relatable, vulnerable, and lovable. "You have to find the right balance of vulnerability and strength," Aquila explains. They found that balance in Laura Fraser through their partnership with New York casting directors Julie Tucker and Ross Meyerson. The answer to another challenging role, Black's fiancé, came out of London in the form of David Ajala. Ajala "really emerged from those readings" in London, Aquila says.
One especially rewarding aspect of the project was how it touched a chord with the actors. "I was really struck with the conversations I had with so many actors before or after the audition. Mental health has touched every person that came in to read," Wood says. Aquila was also impressed with the level of preparation. "Prepared in ways that were so surprising. We expect all the actors to be prepared, that's their job, but the amount of backstory preparation that went into this…[it] was just a beautiful thing to watch across the board," she says. "The roles were so well written that they had the tools to do that," Smith explains. "[The actors] just imbued each word with a value and it was very satisfying to watch. There was so much going on with every single person. You just wanted to cast everybody that came in," Aquila says.
Pictured: David Chisum, Kelly Reilly, David Ajala