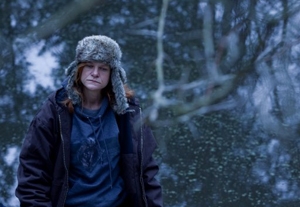 Paul Schnee and Kerry Barden's company, Barden/Schnee Casting, in New York, has cast such diverse projects as the 2010 Sundance Film Festival Grand Jury Prize winner "Winter's Bone"; the forthcoming film "The Help," starring Emma Stone and Viola Davis; "Peace, Love & Misunderstanding," starring Jane Fonda; "Higher Ground," the directorial debut of Vera Farmiga, starring Farmiga, Bill Irwin, Norbert Leo Butz, and Donna Murphy; "Conviction," with Hilary Swank, Sam Rockwell, and Minnie Driver; "The Son of No One," starring Channing Tatum, Al Pacino, Ray Liotta, and Katie Holmes; "Flypaper," starring Patrick Dempsey, Ashley Judd, and Tim Blake Nelson; and "Every Day," with Helen Hunt and Liev Schreiber. Future projects include New York casting for Paul Haggis' "The Next Three Days," starring Russell Crowe, Elizabeth Banks, and Olivia Wilde, and the film "What's Wrong With Virginia," starring Jennifer Connelly, Ed Harris, Amy Madigan, and Toby Jones. Barden and Schnee received an Emmy nomination in 2008 for the ESPN miniseries "The Bronx Is Burning."
Put Project on Envelope, Please
Most of the actors we cast come through agents. However, occasionally we will look at cold submissions from actors who don't have representation. It depends on the size of the project and budget. We do pictures that cost from $100,000 all the way to $30 million. For the smaller films, shot in New York, paying $100 a day under a SAG Ultra Low, we will look at almost every submission that comes in. We're able to cast new people in those movies. And if we're looking for an actor who has a unique quality or skill—someone who might not have representation—we'll look at the unsolicited submissions too.
Anyone who submits to us without an agent should have a specific project in mind, and that project should be referenced on the outside of the envelope. I like regular mail, not email. I don't need a cover note. I'm a fan of photos that feature heads and shoulders. I like full-face or slightly three-quarters. I'm not a huge fan of body shots or something that looks like it's been taken from a J. Crew catalogue. I like a casual look, not too touched up or made up. I want to recognize you from the picture. If your hairstyle has changed drastically, get new headshots. Also, I don't need composite shots; I find them cheesy. I want just one headshot that will serve as a single visual reference.
On the résumé, it goes without saying that I want to see the most important things you've done, followed by work you're most proud of, even if it's not professional, such as college productions. Training is important to me only if you've attended a major institution. If you've studied at a school I've never heard of or one with a poor reputation, there's no reason to mention it. Noting workshops with casting directors doesn't help much either. However, if you've taken a workshop with me or met me at Actors Connection, that information should be prominently displayed on the outside of the envelope. The special skills I like include fluency or proficiency in a foreign language. I don't need to see that an actor can do improv. I assume an actor can improvise. Also, because so much shooting takes place in Canada, if you're Canadian, that should be on the résumé. One actor told me his mom was Canadian and he had a dual passport, yet that information wasn't on his résumé, and it belonged there.
We occasionally look at reels. But these I'd rather see online—on the actor's website, for example. The link should be noted on the résumé. The work on the reel should ideally be professional and presented in order of importance: "Law & Order" followed by two student films at Columbia University, for instance. These snippets should run 30 seconds to a minute—as long as you're on camera. My pet peeve is the reel that includes too much introductory material: your first name in beautiful floating letters, while your favorite song plays in the background, followed by a couple of your headshots gliding by. Your name and phone number should be on the reel, and then go right into the scenes. These reels should be produced professionally or at least look professional. You can always pay a film student a couple of hundred bucks and get a professional-looking job.
A Sensible Online Life
If you have a website, make sure you have something on it. There's nothing more annoying than going to a website and it says "Coming soon." I don't want to see personal information on professional websites. If you're going to write your bio in prose—as opposed to posting a straightforward résumé—it shouldn't be cutesy or flowery. You can include such information as having had a screen test for a major film or even an indie movie directed by someone well-known. You don't have to have landed the role. Coming close is also impressive and useful for us to know. If you've won an award at a small film festival, that's also worth mentioning. So too are Webby Awards.
A website can include your work on YouTube or FunnyorDie.com or CollegeHumor.com. We seriously consider material that's for the Web only. We've cast Web-only projects. Agencies now have whole departments dedicated to watching these sites, and actors are signed on the basis of them. A couple of years ago, webisodes were the ghetto. That's no longer the case.
I do not use Facebook or Twitter professionally. I think I can speak for 90 percent of the casting community in saying that when actors friend us on Facebook, it's a big no-no. I realize it's a way for actors to reach out to someone they don't know. But it's really annoying when actors request an audition on it. If my company had a Facebook page, that would be different. My Facebook page, however, is personal. So anytime I get email that says, "If you're Paul Schnee, the casting director, I would love to audition for you," that's crossing the line.
Show a Little Class
What I most want to see at an audition is preparation. I like actors who know the script and have memorized lines, although they can hold the script in hand and refer to it. I have no problem with actors asking questions about unclear elements in the script, such as "Is the scene taking place in a diner or a five-star restaurant?" But I don't like questions about the character: "Do I like my job?" or "Do I love my girlfriend?" That's where your homework comes in and that's for you to decide. I want to see your creative impulse. Take a stab at it. Strong but wrong is better than no choice at all. Then we know we can adjust you.
One common mistake I see is the actor apologizing ahead of time. Don't tell me you just got the sides and you'll give it your best shot, even if it's true. You're sabotaging yourself. That said, there's still the X factor, that intangible that determines who ultimately gets cast. As William H. Macy says about auditions, "Either you're the guy or you're not."
After the audition, sending a thank-you note is classy. It won't guarantee a role in the future, but we do make a mental note of it. These notes should be on stationery that has your picture and be simple, nothing gushy. When you're in something, you can always send a post card: "I'm going to be on '30 Rock' next week and I hope you can watch it." The more specific the information, the better it is. But don't send a card that says, "I'm back in New York after 10 days in the Bahamas. I hope you're well."
Paul Schnee will participate in the panel discussion "Filming in New York: Getting Cast in Gotham" at Actorfest NY on Sat., Oct. 2.  For more information, go to  www.actorfest.com. Barden/Schnee Casting, 150 W. 28th St., Suite 402, New York, NY 10001.