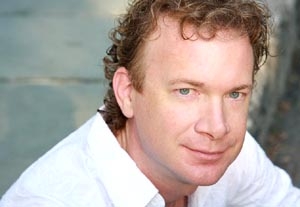 "The only real way for us to lower costs is to pay artists less, but paying artists is part of the point of the Public."
– Oskar Eustis, Artistic Director, The Public Theater
New York Times Interview (4/15/2010)
There's been an alarming shift towards lower actor wages within the unions. And too many members of AEA and SAG have been complacent in letting their union reps negotiate less compensation in return for a producer's promise of expanded employment opportunities.
An argument could be advanced that the sweet success winners are the producers while actors oft remain holding the fuzzy end of the lollipop stick. It's complacent thespians who are partially at fault for receivership of the less-than-attractive reward. The unions and producers, in trying to maintain opportunities to employ actors, are rightfully seeking longevity for themselves but in doing so is anyone winning the war against bloody-red balance sheets? And if conquering; who are among the casualties?
SAG began the trend of creating contracts with salary stipends that wouldn't bust a producer's budget; SAG Experimental, SAG Modified Low Budget and SAG Ultra-Low Budget. (You begin to wonder when comes the SAG Happy Meal Low Budget?). These contracts were intended for use by the indie film producer to expand opportunities for the union membership.
But major studios could not resist the temptation of exploiting these contracts for their own best profitable interests. "Paranormal Activity," anyone? A mega-hit produced for approximately $10,000 and grossing for Paramount's DreamWorks division $22 million (that's box office alone... DVD and television air-sales not included). The actors' miniscule salary in the shaking-cam screamer was a small, blipping orb percentage of the movie's original $10,000 budget.
You do the math of fair and balanced.
Then not long ago AEA leadership in negotiations with producers began devising their own similar sounding paltry payouts; AEA Experimental and the new S.E.T. acronym. The latter contract of which is now being implemented by the theatrical titans; the Weisslers. What's this new contract acronym S.E.T.? It's the Short Engagement Touring Agreement. Terms of which went into effect January 5, 2009. How does this new contract affect actors? Let's take a gander... at an actual situation.
An actor (we'll tag her as 'Janice') was touring as an ensemble member with the long-enduring tour of "Chicago" produced by National Artists Management Company (a.k.a. Fran & Barry Weissler). Under past tour contracts with
Chicago
Janice received a salary of $1,500 per week. The tour went well. Janice made a nice bit of cha-ching for her savings account as did the producers. Then the tour closed as scheduled. Not long after it was remounted to go out across the mountains and prairies once more but under the new S.E.T. contract. Janice was offered to return. Same duties. Salary; $850 per week.
Now, some actors may argue this is not entirely fair. While others may view this as a way for actors and producers to keep producing art in an economy that, as past recessions have shown, blights the prospects of artistic endeavors.
But it's not just 'the economy' influencing reduced, union-earnings contracts.
As thespians know, especially the musically-talented, AEA employment on the road has been usurped by non-union tours. For awhile AEA appeared baffled for finding a way to stop for its members the employment hemorrhage to the lower-overhead, cost-attractive-to-producers, non-union tours that Broadway licensed out to non-union touring companies. AEA's first defense was to plead of the membership they include in their Playbill bios; "Proud member of Actors' Equity Association". If that was the best AEA leadership could do to battle, then those actors running the actor's union don't understand their audience.
A majority of the people in the seats could care less about an actor's union affiliation. Their interests are what's on stage before them and how much out of pocket did it cost to sit and view. If the production and actors resembles the audience's expectation of Broadway sparkle on tour, and the dollars doled out to attend are far, far, far less than a Broadway hundred-dollar-plus ticket; they're ecstatic. I've attended several of those non-union tours as part of my search for actors.
If I weren't the picky Virgo I am and was just your average Sagittarius from Scranton I wouldn't detect the difference of presentation between a union Broadway tour and its photocopy employing non-union talent. The uneducated-in-the-arts would only know that they saw a great show that didn't cost this month's car payment. And the money saved is cash for an after show salute of wings and beer at Hooters.
So now AEA has found a way to combat the non-union tour at its heart; the bottom line. Who gets caught in the cross-fire? Actors. Both union and non-union. AEA members are now being paid less for the same work labored previously for higher wages. Non-union actors may begin noticing fewer non-union tour opportunities. And this trend of lower wage union contracts began years ago where? SAG. What can union actors unhappy do about the less-than-living-wage wages? Get involved with your union. Voice your opinion. Get on the boards that negotiate contracts. Rally. Scream. Demand.
If you feel that these changes in contracts are necessary to ensure that there is some form of employ then do similar as those opposed to the wage and contract concessions. Be heard.
What does the non-union actor do? You demand from non-union producers similar earnings, treatment and contract perks (Per Diem, work hours, etc) as given to your union card-carrying brethren. Will you get such? Highly doubtful. But the more non-union performers continue to ask for equality among their ranks -- the more the producer hears the repeated requests -- then the more likely that the producer may change their mind and balance sheet to remain contractually competitive in attracting quality, professional, non-union talent.
To all actors; pro or dismayed by lower-wage union and non-union contracts to expand employment your silence equals complicity. Be heard.
Paul Russell's career as a casting director, director, acting teacher and former actor has spanned nearly thirty years. He has worked on projects for major film studios, television networks, and Broadway. He is the author of "ACTING: Make It Your Business – How to Avoid Mistakes and Achieve Success as a Working Actor." For more information, please visit www.PaulRussell.net.