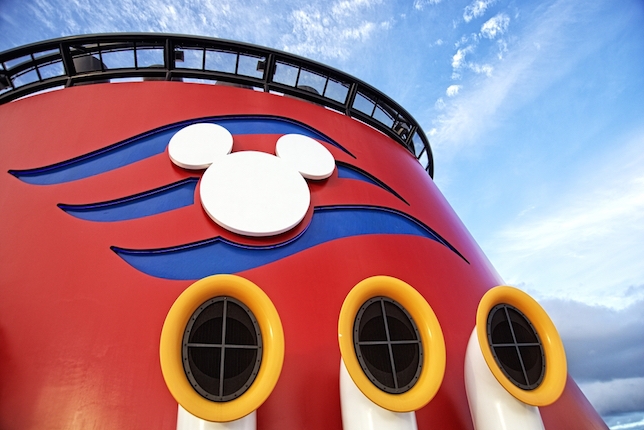 This week in Backstage casting notices, you have the opportunity to play a Disney princess and travel the world all at once! Disney Cruise Lines will hold open calls in New York City for talent to portray several classic roles aboard two of its ships. We also have five other awesome opportunities ranging from stage work to on camera to voiceover gigs. Check 'em out below!
DISNEY CRUISE LINE
Anchors away! Disney Cruise Lines will hold casting calls for upcoming productions aboard its Disney Dream and Disney Fantasy cruise ships. Seeking talent to portray several classic Disney roles, open calls will be held Sept. 19–21 in New York City. The paid gig includes travel as well as housing.
"HABANA BOXING CLUB"
Casting is underway for "Habana Boxing Club," a short film which depicts the "relationship between a closeted, homosexual Cuban boxer and his closest friend and rival." Seeking lead and supporting roles, the project will shoot Dec. 8–11 in Miami, Florida.
"THE BODYGUARD"
Union dancers are sought for the Paper Mill Playhouse production and subsequent tour of "The Bodyguard." The musical, based on the Whitney Houston film of the same name and featuring music by various writers of Houston's hit songs, seeks male and female talent. The production is scheduled to run Dec. 4–Jan. 1, 2017 at Paper Mill in Millburn, New Jersey, with a 60-week tour scheduled to kick off Jan. 10, 2017 in Minneapolis, Minnesota, and run through April 2018.
"MOZART IN THE JUNGLE"
Amazon's Golden Globe-winning series, "Mozart in the Jungle," is currently casting background talent. Seeking a female, aged 22–45, "to photo double for a Caucasian brunette," the production will shoot Aug. 29 & 30 at Rikers Island in New York City.
"MACGYVER"
This one's for you youngins out there! CBS series, "MacGyver," is casting background talent, aged 11–14, to portray "awkward teenagers" in a forthcoming episode. The drama, a "reimagining of the classic series," seeks talent "willing to lean in for an awkward kiss in a flashback sequence." Shooting is slated for Aug. 31 in Atlanta, Georgia.
ADIDAS ORIGINALS
Richard Jordan Casting seeks four female voiceover actors for an upcoming Adidas Originals video, "in which girls talk about their fashion trends." The paid gig will record Sept. 2 in New York City.
Want some acting advice? Head over to Backstage's YouTube channel!