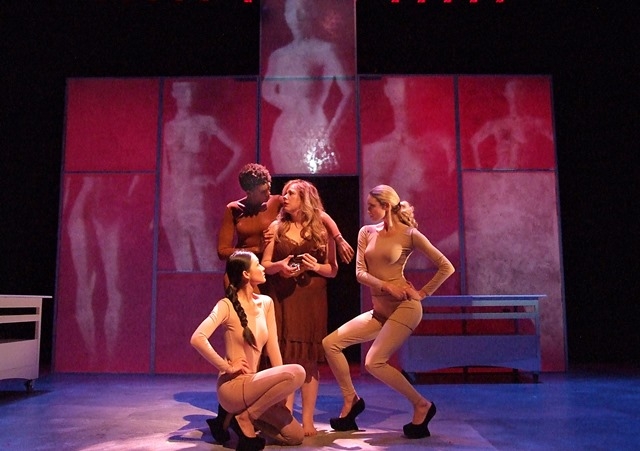 "One of the many blessings of what I do is that I don't have to work to like my projects," says prolific L.A. casting director Julia Flores. Her latest project is no exception. Sheila Callaghan's "Everything You Touch," a drama set in the fashion world that explores society's ideas about beauty, opens April 3 at Boston Court in Pasadena.
Both Callaghan and director Jessica Kubzansky were very active in the casting process. Having worked with Kubzansky for years, Flores' team knew to book extra time for auditions because Kubzansky likes to work with all the actors. "She'll jump in there and she'll give notes and then she'll readjust and then she'll give more notes," Flores says. "Jessica sees talent and if it's not exactly what her vision is, she really works hard to communicate her vision to the actors in a way that not many other directors do. I don't know an actor who wouldn't give a right arm, leg, or limb to work with her."
Flores says for this show they discussed the vision and the idea of "what is beautiful?" at length. She was surprised by how many submissions she got from 5'6" 135 lb. actors for the role of Jess, when the breakdown clearly called for someone 20–40 lbs. overweight. "It's amazing what Hollywood or L.A. thinks of as being large," she says. Because of the world in which the play was set, Flores also needed to find three models who could act. For Flores, it was empowering to see that the most beautiful women were the ones with confidence, strength, and intelligence. "There were other women that came in that were just gorgeous, but they didn't have that same strength from within. And so, ironically enough, they weren't as attractive," she says.
"We had a lot of hoops to jump through to get our lead actress, Kirsten Vangsness," says Flores, but she doesn't like to take "no" for an answer. "My job is about being flexible and fluid. The semantics of getting it done." Because Vangsness is shooting "Criminal Minds," working around her schedule presented a challenge and made it especially important for Flores to find a strong understudy. "We hired [Teya Patt] knowing that she was probably going to have to step into rehearsals, if not performances as well, so having her has been a huge saving grace."
Flores also tries to think outside the box in terms of age, type, and quality to ensure that she's bringing her directors and producers a variety of choices. But that doesn't mean she doesn't have go-to actors that she regularly calls in. Like Tyler Pierce, who is playing Victor in "Everything You Touch." Flores says, "Tyler is an actor who thinks outside the box and someone who's an artist." Pierce might have been a little young for the role, but Flores brought him in anyway because she felt he had the essence of what they wanted. "Chronologically, maybe he was too young for it, but I adore him, I trust him, I respect him."
Flores also cast "Floyd Collins" (runs through April 13 in La Mirada), and is currently casting "Les Miserables." Flores says theater casting "utilizes all of my strengths and fills all of my needs. This is the gold at the end of the rainbow for me."
Pictured: Candice Lam, Chelsea Fryer Kirsten Vangsness and Allegra Rose Edwards in "Everything You Touch."