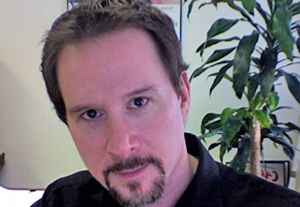 Jeff Mitchell casts for film and television with Jennifer Rudolph at New York's Mitchell/Rudolph Casting. His film credits include "GI Joe," "Transformers," "Disturbia," "The Grudge," "The Grudge 2," "The Exorcism of Emily Rose," "Hostel," "American Pie 4," "Miss Congeniality 2," and "Spy Kids 2." TV credits include "Grounded for Life," "Racing for Time," "Wifey," "The Virgin of Akron, Ohio," "Mad TV," "American Family," "Weeds," and "The Suite Life." Mitchell also teaches The Business Blast, a three-and-a-half-hour session dedicated to preparing for a film and television career. Email businessclass@mitchellrudolph.com for more information.
Go-To Actors
Some actors get jobs over and over and over again. Actors complain that casting directors never want to see new faces and don't want to open their doors to unrepresented actors. So few unrepresented actors really understand where the bar is. And the reason why the same people get hired is because they're doing something amazing and special. Pilot season is coming up right now, and the same actors are in demand by all the networks because when it comes to actors, such a small number create that miracle. I call it the "miracle in the chair," because it gives me chills down my spine.
The two kinds of performances I see are the actor who is able to artistically achieve what I call "pretending to not be pretending," which is a performance that shows me great skill and training but doesn't resonate as real artistry, and then there's the miracle in the chair. The miracle in the chair is when the actor, whether or not it's memorized or being read with great skill, creates a fully realized, living, breathing human being in the audition room. The audition is camera-ready, meaning if the director were in the room at that moment, even without makeup, sets, lighting, or effects, the performance is believable as a final performance.
Being Ready
If actors come with the goods to create the miracle in the chair, then they'll be forgiven for their lack of experience and knowledge about the proper way to do auditions. Let's say they sit in that chair and deliver a gifted performance; they're forgiven all of their other sins. If they act with by-the-book discipline in everything before and after the audition but don't deliver gifted artistry, no one's going to pay attention to them.
The real challenge for actors is to cultivate and hone their art, having good people in their career to direct them, guide them, train them, and give them feedback as to whether they're ready to meet top casting directors. There's a danger that if you successfully get auditions but don't blow casting directors away, you wasted your money and they yawned through your entire performance. And if you're not ready, you can damage your relationship with casting directors.
Volunteer to Read
When you're handing your picture to the casting director, make sure to put a sticky note on the front that says you are available as an unpaid reader for their audition sessions if they need you. This is one of my personal secret tips. It's very powerful because you won't know if you did a good job or not based on callbacks or booking alone. The chances of you booking the job are pretty slim, even if you did a good job, because there are lots of things that go into the casting decision. However, casting directors are always looking for good readers. And if they liked your work, it's possible that they'll put you in a file to call if they need a reader. They'll only call if they liked your work, because casting directors will only allow readers whom they have respect for as actors.
This is a great way to do two amazing things. No. 1: Getting a relationship with a top casting director as a regular reader creates a respectful bond between casting director and actor. No. 2: Seeing where the bar actually is is the single most valuable thing actors can see or do, because they will never look at their own auditions in the same way again. You'll realize that when people walk in for the audition, within 10 seconds you can tell whether they have the goods or don't. You will see that miracle and be on your way to finding it for yourself. Without that intuitive understanding of that artistry, you have no idea what is being asked of you to compete in film and television.
A Lying Picture
Immediate turnoffs are actors who don't look like their pictures. They got the audition because I trusted that their picture was what they looked like. If I don't recognize them in the waiting room, they've lied to me in photographic form. Actors believe that the picture should get them into the audition room, and they don't realize that they've done more harm with a lying picture.
If I see truthful pictures and don't call the actors in, there's a possibility in the future that they might get called in if they're right. But if they lie to me about their physical attractiveness, they've wasted my time. They go into the computer as "Never see this person again." We keep track of every actor that comes in, and the audition gets notes. Many projects in our industry call for very attractive people, but the lie in the picture creates a bad energy with the casting director.
This is also why most casting directors working on major film and television projects don't see unrepresented actors. Agents become the gatekeepers so we know we're not being lied to, because the actors will lie to us.
Positive Feedback
When gifted actors walk in and have amazing potential, I will always tell them how wonderful they are. And if I feel they are not right for the project but were wonderful, they will know when they walk out. I will look them straight in the face and say, "I don't think you're necessarily right for this, but you're a really talented actor. And it was wonderful meeting you." And if they're right for it, I'll say, "This was a really great audition. Hopefully, there'll be a callback and we'll see what happens." I tend to be very direct and honest, because I am always in awe of talented actors. And actors get so little positive feedback. I'll always make sure to acknowledge someone who's blown me away.