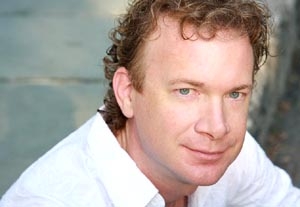 Author's Note: Politics play a large part in our game that is entertainment. To help you navigate some of the perils that is the art of the possible, I'm sharing with you a peek into an upcoming entertainment industry manuscript that's waiting for the recession to end. What follows is part of a larger series on how to work and play nice with others around us in entertainment. 
Loyalty
One client I had in auditions turned to me one day and said, "I'm a loyalist." He's been loyal to me and my career, and I have returned in kind my devotion to him and the organization. Now before you think this is going to develop into a romance (far from it), it's a relationship built upon trust and mutual respect. And both of us have benefited—I probably more so, to my chagrin.
In our business, loyalty and trust is often viewed with cynicism.
Why?
Because we often confuse loyalty with entitlement. We expect that if we're loyal to someone we work for, they in turn will continually steer employment our way.
There's one problem with that thought in our line of work. If not hired for a position that calls for an actor that is of a certain physical type and skill, it's that lack of traits and abilities which betrayed the loyalty and not the person responsible for hiring.
Same goes for directors and designers. Some directors are more adept at certain styles. That aesthetic may not be suitable for a production. Is it a lack of loyalty that caused one not to be re-hired? No. It's what your skills and abilities have to offer. If your talents match what your devoted friend is seeking than more than likely you'll be the first to be called upon.
That's
loyalty.
Now loyalty can not be all a one-way street where the benefits flow only towards you. You have to return the devotion in return. How and what that may be is dependent upon your relationship and what you can offer. Sometimes it's as simple as friendship. Other times it's stepping up to defend or promote the one you're loyal to.
Loyalty is one of the rarest gifts of friendship and business that can be bestowed upon you, and in return it's your most treasured offering aside from love that you can give to a person or producing entity.
Is loyalty always returned? No.
Are there times when you are overlooked and the person you're loyal to has turned their back upon you. Yes, but that's life.
Our industry—while a pinup poster for backstabbing and betrayal—politically operates no differently than academia, corporations, government, your neighborhood or a campus. Only the players are vary. The personalities remain the same.
But among those personalities you'll discover people like you who honor loyalty.

Paul Russell's career as a casting director, director, acting teacher and former actor has spanned nearly thirty years. He has worked on projects for major film studios, television networks, and Broadway. He is the author of "ACTING: Make It Your Business – How to Avoid Mistakes and Achieve Success as a Working Actor." For more information, please visit www.PaulRussell.net.