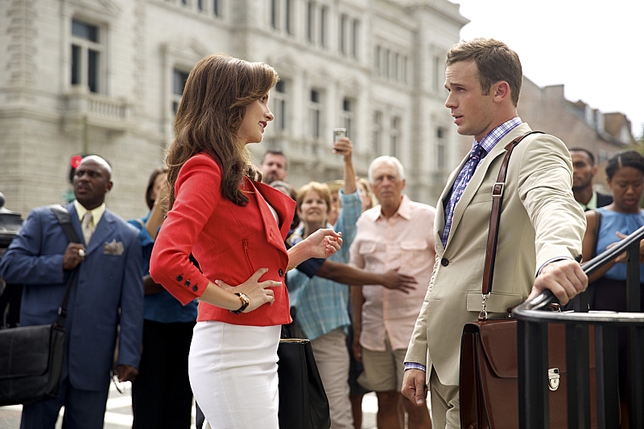 CBS is breaking its own mold with "Reckless," a Southern legal drama featuring a sexy, scandalous twist: Northern lawyer Jamie Sawyer (Anna Wood) battles both her opposing counsel, sexy Southerner Roy Rayder (Cam Gigandet) during a case about a police department sex scandal. And hot off Southern dramas such as "The Glades" and "Drop Dead Diva," casting director Susan Edelman was just the person to populate this version of Charleston, S.C.
Edelman signed on to cast "Reckless" because of her relationship with producers Ian Sander and Kim Moses. "The scary part was it was the last drama pilot CBS picked up. Which meant that rather than eight weeks to cast the pilot, I had five," she says. But it was a fascinating pilot and atypical for CBS. "I thought, We're either going to do well on this or it's go big or go home."
Edelman felt the time crunch, admitting, "That's not always the most creative atmosphere when you're in a little bit of a frenzy and you're battling so many other pilots." In fact, it took the entire five weeks to cast Jamie, the fish-out-of-water Chicago transplant. But Edelman credits CBS casting executives for their persistence; "They will not let you settle even while this clock is ticking and you're under so much stress." It paid off; "Anna [Wood] felt like the character. She was smart, confident, funny, articulate, and beautiful."
Once director Catherine Hardwicke signed on, it was easier to attract attention for the show. Michael Gladis ("Mad Men") was first to be cast, as good guy Deputy Chief Holland Knox ("We all just fell in love [him] with right out of the gate," Edelman says). As leering cop Terry, Shawn Hatosy ("Southland") brought more depth to what, as Edelman says, "in the wrong hands could just become this evil, one-note, uninteresting character." And while the male lead, Roy, was originally written as an older, athletic surfer rather than a buttoned-up attorney, "what Cam [Gigandet] brought to it was…this very sexy embodiment of the South."
Georgina Haig submitted an audition tape for the role of the plaintiff at the center of the controvery, that Edelman loved—and then kept popping up unexpectedly in other tapes. "It was like every time I put on a tape I went, 'Oh my goodness, there's Georgina again,' and it felt like it was meant to be," Edelman says.
Jamie's friend and assistant, Vi, was intended as comedic relief, but the first tests were missing something; when they tested Kim Wayans, Edelman realized, "What we were missing was something Kim could bring to it." They worked with Wayans for only 20 minutes before sending her to test with the network.
The final role cast was Preston, Jamie's boyfriend. Given his experience in a long-running television series ("CSI: Miami"), Adam Rodriguez ("Magic Mike") was interested in the character's long-term development; as Edelman says, "They don't have it all mapped out, but you have to think way beyond the pilot." With a cast this charismatic, there should be plenty more to enjoy.