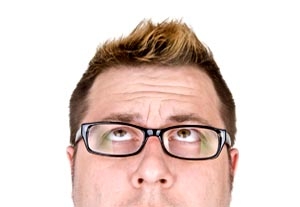 How do you deal with rejection?
"When I audition for something that I really want so badly and don't get it, I remind myself that this is show
business
, and rejection is part of it. But I also remind myself that I am a good actor and that sooner or later I will get that part that will change my career. Rejection is just part of the game."
—Luis Lassen, Bronx, N.Y.
"After graduating from NYU last May and auditioning for many shows and films, I've realized being rejected has nothing to do with me as a person. You can never read too much into why you didn't get a part. After rejection, I'm motivated to move on and pursue other projects. The worst thing you can do is sit around and feel bad for yourself. No one is going to cast someone sitting in their apartment moping. I get out, meet people, and audition more. The most important thing for me is knowing and trusting that eventually I will get something."
—Victoria Negri, Manhattan
"Prevention. For auditions, I do everything I can to ensure my personal best. For necessary confidence, arrive early, attitude glowing, monologue prepared, well-groomed, and focused with a prayer. Deliver the character. Rejection will sometimes occur despite planning. Ask, 'Was that my best?' If the answer is no, make notes about what to do better next time. If yes, feel really good. If it was good and I still don't get it, they simply were looking for someone different. Either way, reset and recharge for the next challenge. Rejection is preferable to regret: What might have happened had I tried?"
—Karen Denise Page, Brooklyn, N.Y.