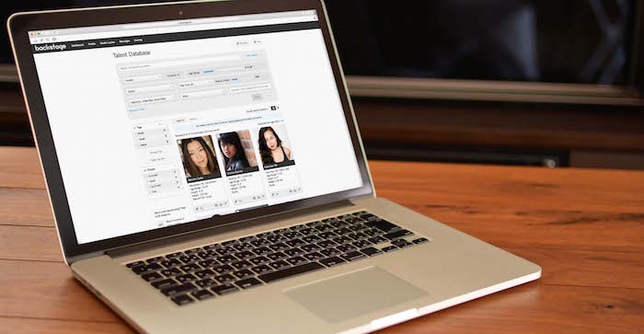 You're a skilled actor, you work hard, and you put a lot of effort into managing your Backstage talent profile. But are you putting in the righteffort? Thousands of jobs are cast through Backstage and if your profile isn't in good shape, casting directors will skim right over you. Let's maximize your investment, shall we?
We talked to Los Angeles–based casting director Judy Bouley—who's worked on projects including "Cast Away," and "The Polar Express"—about what makes a Backstage talent profile stand out!
It's all in the eyes.
Having recently cast the short film "I See You" for the American Film Institute via Backstage, Bouley says that eyes stood out to her when looking through nearly 500 submissions.
"I get a lot out of looking at eyes—the eyes of the actor. Even if someone didn't have a proper headshot and it was more of a raw picture—maybe something that they had someone take of them—I still considered them," she says. "I'm a casting director who casts the net quite widely. I got surprised by some of the people I brought in who didn't have professional headshots, but they were raw and delivered the goods."
That being said, Bouley explains she had many submissions from actors whose photos looked like they had been taken on a cellphone. "There was one where a woman was lying on the floor with her head on her hands. I'd never call her in a million years."
Have a proper, relaxed headshot.
So while Bouley admits she's more relaxed when it comes to headshots, she still says having a proper headshot is vital. "It's an actor's calling card.
"[A proper headshot] shows the actor in a natural way, not leaning on their hand or doing a smirk—unless that's them and they are a goofy character, and that's how they see themselves and how they are typically cast.
"I also don't like just a head—just a bobbing head in the ocean," she adds. A good headshot should be from the chest to the top of the head, with a little space above, according to the CD. And most importantly, just look natural.
READ: "How NOT to Pose for Headshots"
Don't neglect the rest of the profile.
Bouley says it's not just about headshots and reels. "I like to read where their training is, and I like to read their skills and their hobbies. And I love when they put something personal in there about themselves—just a few lines."
It's also important to have your accents and languages. And of course, you have to tell the truth. "Please don't tell me you're a horseback rider if you rode a horse three times. That doesn't make you a horseback rider."
Inspired by this post? Check out our film audition listings!
Want more acting advice? Watch here: