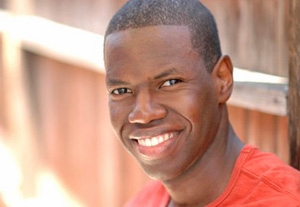 If you moved to a major market for your career, how long did you give yourself to 'make it,' and how's it going?
"It's been a few years since I've moved to L.A., and some years have been better than others. Although the business can be a bit overwhelming in a large market, things started off solid for me. I booked a national commercial on my first L.A. audition, and I was excited! Since that time, I've found an agent that I absolutely love, and I'm starting to make more progress with networking at events. I've never given myself an end date. I moved to L.A. to pursue my lifelong dream. Since my dream is lifelong, I have a long way to go!"
—Michael Woodley
Los Angeles
"I love this question! As a professional actress and coach, I hear actors all the time talking about giving themselves a time limit. If you know deep down this isn't for you, if you are going to quit anyway, quit now. Life is short. Go out and enjoy your life! My personal answer? No time limit. I am in the right profession for me. Hard work has and will continue to bring me success, and I am grateful every day that I get to do what I love. I will be an actress for the rest of my life."
—Kari Nissena
Hollywood, Calif.
"'Dad, I'm gonna be a doctor. I'm moving in right next to Johns Hopkins and I'm gonna do "the doctor thing." I've always dreamt of being a brain surgeon, and I'm giving it a year. If I'm not operating on brains by then, I guess it just wasn't meant to be. Wish me luck!' If someone actually said that, we would probably laugh in their face. It takes years if not decades to become a leader in any field. As much as my ambition wills otherwise, acting is no different. My deadline: as long as it takes."
—Ben Whitehair
Los Angeles
"I think if you give yourself a deadline by which you must 'make it,' you are setting yourself up for failure. Everyone I know who ever set a deadline has gone home, no matter what level of success they achieved while here in L.A. Also, consider whether you are pursuing a career in acting or pursuing fame. Lawyers don't say, 'If I'm not on the Supreme Court in five years, I'm quitting law.' I make my living as an actor and have health insurance through SAG, so everything else is just gravy."
—Porter Kelly
Los Angeles
"I moved from NYC to Los Angeles in 2005, allotting three months to know this town and 10 years to be a regular on a TV show. Three months was presumptuous with L.A.'s vast geography. I learned quickly this town means 'business.' I've decided to pace myself, employ structured goals, and enjoy the journey. I've witnessed many colleagues' hasty mistakes. I'm a member of the Actors Network, where the focus is all acting business. My new 'make it' goal for TV begins now: I'm working toward being on an hour episodic by 2020. Now I'm more committed than attached."
—Tiwana Floyd
Los Angeles
"I moved to New York one month after Sept. 11, 2001. My family thought I was nuts. But all I could think of was going to the American Musical and Dramatic Academy and being on Broadway. Since then I have gone through a series of ups (two waivers for SAG) and downs (not getting any work for two years). But I am still here and will never leave, 'cause I will make it. I just have to keep taking classes, network, and audition."
—Ashley Menard
New York City
"When I moved to L.A., I gave myself until I could no longer play high school. At that point, four years ago, I wanted to leave. I wasn't religious but at a big turning point, so I asked God, 'Okay, if you created me, then what do you want me to do?' And even though I didn't expect anything and hardly believed when it happened, the signs were indisputable to stay. Now I'm writer-actor-producer on a SAG feature shooting in March, booked two roles without auditioning, and financing looks promising for films as the writer and/or co-star."
—Deron Paul
Los Angeles
"I moved to Los Angeles from Chicago, and unlike some of my colleagues who made the move before me, I didn't give myself a time limit. I bought property here; I am in it for the duration. I had to go all-in. I knew I wouldn't commit to the journey 100 percent if I knew I had an out. It's slow going, but having just passed my one-year anniversary, I love my new life here, and know I made the right choice."
—Dawn "Sam" Alden
Los Angeles