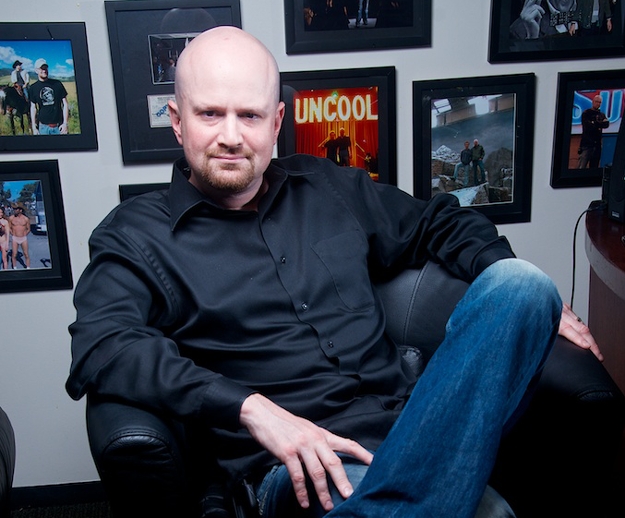 Brian Volk-Weiss has 15 years of experience in the comedy business—first as a manager and now as producer at New Wave Entertainment, which represents talent and also shoots, edits, and distributes TV comedy specials for Bill Burr, Dane Cook, and Sinbad. He says, "Our unofficial slogan is 'We have everything but the soundstage.' "
How does a comic get funnier?
Practice, practice, practice. You might see the same comedian tell the same joke for years, and for two or three years it wasn't funny, and then all of a sudden that same joke is funny.
How can talent get discovered?
If you have the option to stay home or go out, go out. Go to that party. Go to that meet-and-greet. It's all about knowing people, and talent will bring you to the top. If you're in a laundromat performing in front of six people and you've got to drive 30 miles to get there, go. You never know who's in the audience.
On comics self-distributing comedy specials on their own websites:
If the artist is someone with digital savvy and a very large audience, then I really don't see any downside. But one of the major problems with self-releasing is, you're fishing in your own pond. When you do a special on HBO or Comedy Central or Netflix, you're getting your work out there to people that are not familiar with you. And that's how you make new fans.