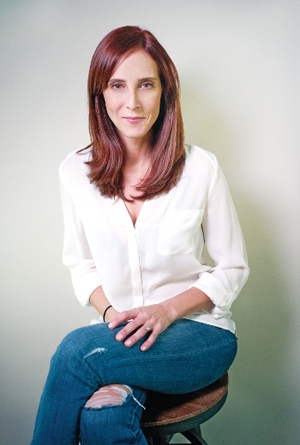 "Haunt" and "Beneath" are among the first films veteran casting director Kelly Wagner is producing with Nick Phillips through Revolver Picture Company, their new horror-focused production company.
What made you focus on horror films for your company?
It was organic; we all specialized in horror. [It's] a very consistent genre—you're always going to have the horror fan base out there. It doesn't rely on big talent, but on its concept. I found it frustrating to cast people who might not be exactly what you want for the role, but they could green-light your film. I find that with horror, you really do have the opportunity to just cast the best actor.
Do you have specific casting needs for horror films?
I try not to eliminate people. Sometimes comedians and funny people are really good at horror. The fact that you don't have to rely on a star name to get a horror film off the ground gives—I don't want to say "newer" people, because you're not going to put someone brand-new to carry a movie— everyone a step up in a horror film. You can get a bigger part than you're used to.
You've had a lot of success casting; what made you want to produce?
In between my bigger films and repeat customers, I would get these low-budget indie movies. They'd be all first-timers, and they would look to me for answers—primarily in the talent world, but also on how to deal with SAG and just how to deal with everything. I started to realize that I had a lot more knowledge than I thought. I was more capable and able to do things besides that one department.
Is there anything you wish actors knew?
It's not personal when you don't get it. Let go of the feedback. Just because you didn't get it doesn't mean you did something wrong. Fifty people can be awesome, but only one person is going to get it. It's a pet peeve when people are like, "What did I do wrong?" "What did I do?" "Why didn't I get it?" Actors need to stop beating themselves up.
What can actors do to be successful in the room?
Be yourself. I think people try too hard in the room. I think if you can connect on a thoughtful level…if you just come in as yourself and we see who you are, even if it's not that role, you've made an impact on us.
Why did you pick "Haunt" as your first project?
"Haunt"…had the Hollywood story of bumping into someone on the streets and a week later you're in business together. But we actually bumped into each other on the beach, literally, and [Bill Block, QED International's CEO] was like, "Oh, read this script." Read it that night. Loved it. A week later we were in business together.
How do you find material in general?
We're constantly reading scripts off of the Blood List, off of the Black List, sent in from agencies, from writer friends around the world, wherever we can get our hands on them.