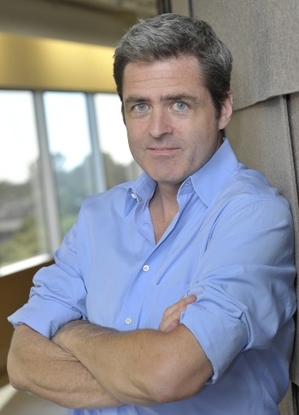 Film Independent doesn't just host the Spirit Awards and the Los Angeles Film Festival. As Co-President Josh Welsh points out, they also support and encourage indie filmmakers from the ground up.
Tell us about your indie filmmaker programs.
For instance, we have a diversity mentorship program called Project Involve, now in its 20th year. We take about 30 filmmakers a year into the program for nine months. Everyone in the program gets a mentor in the industry they meet with every month. And we give them money and resources to go make short films, which have their premiere at the L.A. Film Festival.
What's the casting process like for those shorts?
The people in the program pitch to us what script they want to direct and their artistic vision. Then those teams go out and do their own casting. So they're doing casting work with casting directors, doing it on their own. At Film Independent, we have casting facilities in our offices at extremely reasonable rates.
In addition to the shorts, how do you select the films for the festival?
First and foremost, we're just looking for films we respond to on a personal level. Like all major festivals we're looking for world premieres, but every year there's a handful of films at Sundance that really speak to us. And to have the opportunity to bring them to Los Angeles is exciting.
Is it fair to say that indie films find an increasing number of actors taking on the roles of writers and directors as well?
There is quite a bit of that. And when it works I think it's fantastic. I will mention one really interesting example: There's a director with a film in Sundance this year. Her name is Cherien Dabis, and the film is "May in the Summer." And Cherien went through our labs and Project Involve a few years ago with her first feature, which also premiered at Sundance, and she wrote and directed it. She's come back this year with "May in the Summer," which she also stars in. And she's amazing. She didn't start out as a writer-director-actor, but she's evolved into that with this film. She continues to be what I think of as a really amazing writer and director, but to see her take on this acting and filling the role so beautifully is incredible. I think you do see a lot of that. I think it fits with the independent spirit. Independent filmmakers are people who are going to get their films made. Of course you enlist films and supporters, but if you're going to get your film made, you're going to do it yourself. So when it makes sense I think it's great for people to take on acting roles. But obviously only when it makes sense. There's the bad version of it as well.
Film Independent hosts Jason Reitman's "Live Read" series. How did that come about?
We do over 250 programs over the year. In terms of reaching our audience, we recently took over the cinema program at the Los Angeles County Museum of Art, and we hired Elvis Mitchell to curate that. It's like a year-round festival for us. Elvis can screen whatever he wants, archival stuff, television, Web content. The first year he got Jason Reitman to start "Live Read." We don't publicly announce what the "Live Read" is going to be until about a week before the event, but it sells out without anyone knowing what the title's going to be or who the cast is. We recently did "His Girl Friday" with Anne Hathaway and Adam Scott—and it was fabulous.