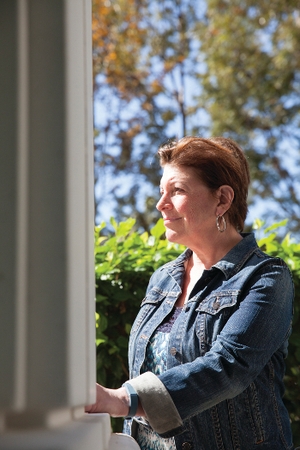 After casting projects including "Frasier" and "A Night at the Roxbury" alongside Jeff Greenberg, and being the manager of casting at NBC, CD Cathy Reinking is turning her attention to the Web with her new series, "The British Invasion."
How did you come up with the idea for web series "The British Invasion"?
It just felt like American actors don't have a chance against the Brits. More and more Brits are getting hired to play Americans in TV shows and I was frustrated with that. I don't really know what to tell young actors coming up the ranks. My frustration over current casting trends is why I came up with that idea, and also to explore why it is that we're not creating actors as much as smaller countries.
As a casting director, what do you think makes a good audition?
What makes a good audition is what makes a good actor: someone that's not all about themselves. Selflessness, generosity, vulnerability, and an ease to them. Also, one that connects with people emotionally—that's what we're always looking for. We have to be emotionally moved by a person; whether in a comedy or a drama, we have to be very excited. We have to think, "Oh my God, I really want to help this person."
What are some ways for actors to stay active between gigs?
First thing that comes to mind is the world of standup. I think it's a really good way to have a creative outlet as an actor while you're waiting, just keep yourself going creatively. It doesn't cost you any money, you write your own thing, you can go do open mics, so it's a free way to showcase yourself. We go to standups a lot to find new talent.
What did you think about while casting "The British Invasion"?
I wanted a diverse group. One of the actors in the show is in her 40s and she came to L.A., and it's harder to get jobs when you're an "older" person—when you've made it big in another market and then you have to come to L.A.—so there's diversity in terms of ages as well as ethnicity. Charles [Kim] is the most brilliant comedian. Honestly, the roles he goes out for are those roles we make fun of [on the series]—dry cleaner clerk, angry Korean businessman, angry Chinese businessman—it could be anything Asian and he'll go in for it even though he's Korean. Especially for Asian and Hispanic actors, they're just not well represented and it's mainly stereotypes.
What advice do you have about "industry language"?
The language you use about the industry should be all positive. It shouldn't be like, "I don't know how to play 'the game,' " or "There's so much rejection," or "It's who you know." I really don't like people that use those stereotypes about the industry, L.A., and Hollywood. Don't think of L.A. as an enemy you have to conquer. Think of it as your friend who wants to help you. Just keep a positive approach.