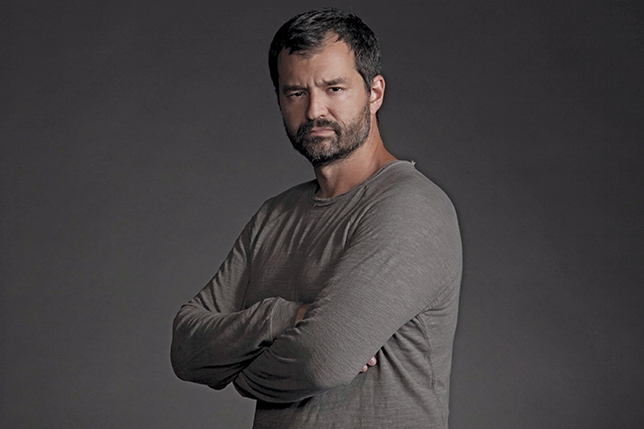 Emmy winner Greg Yaitanes ("House"), an angel investor in most of today's popular social media sites, is at work on the second season of Cinemax's hit noir thriller "Banshee."
"Banshee" has a pretty impressive cast of unknowns. Was that conscious?
We never went down the road of seeking an established American TV star. Frankly, for the money an established TV actor costs, I can get three, four great new faces bringing something fresh to the table.
You're well-known for being on the cutting edge of social media. Did that influence your work on "Banshee"?
When I took this job in 2011, I had to imagine how people would be watching TV in 2013 and 2014. And the best way to do that was build a team of people who were game. The conversation was not only about taking the job but also here's what is expected to keep the show relevant and to keep our audience engaged. If we build it from the beginning into our DNA, then we'll be in great shape.
And you were apparently successful in that!
[The cast members] compete to be in our "Banshee" [online] backstories! Every time, the cast says, "I'm so excited to get to do this!" And we make it part of our work flow. It sends the message out there that the series we're making, while a large part, is still a part of the picture. We're ahead of the game in that regard, but we're not settling for that.
What extra content do you have in store for Season 2?
We're coming back with a lot of additional content, and we want the people watching to have a really rich experience. We've had a really great experience with the fan base. It's a rowdy fan base, but our cast is kind of a rowdy bunch. And the great thing is we got to enjoy the spoils all together when we had "Banshee" parties and gatherings and watched the episode and put a meal around it.
And the cast is composed of a lot of international actors, right?
The international nature of our cast also is not an accident. The themes that "Banshee" deals with—anybody who has issues with this need not apply! My take as a filmmaker was very much influenced by European films, which was to witness these things and not editorialize sexuality. I find traditionally that a lot of American actors have more issue with sexuality than I'd find in most of the European actors. Not that anything we do is gratuitous!