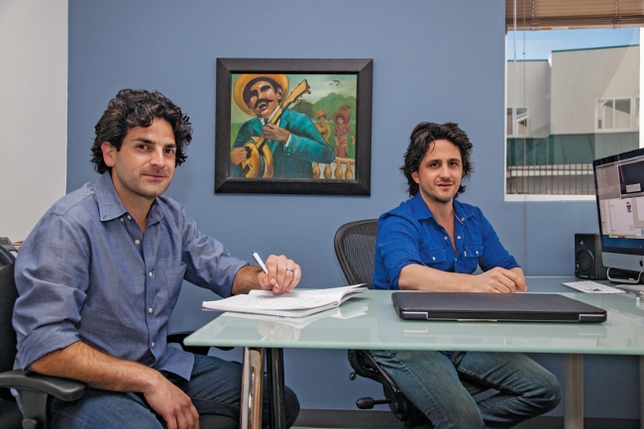 Josh Ackerman began in front of the camera on "The All New Mickey Mouse Club" (with the likes of Justin Timberlake and Ryan Gosling), before attending NYU film school and building production house Bodega Pictures.
How did you transform Bodega from a "garage-based" start-up to a full production house?
Our big break was "South Beach Tow." We had done a lot of other pilots for various networks, but when "SBT" was ordered to series, we felt like something special was on the horizon. We had an incredible cast, and our partners at truTV put a lot of trust in us to deliver a show that could become a staple for them. Lucky for us, the audience really responded to it. We built our company and continue to do so by being relentless and searching for ideas and people that we think can make amazing TV.
What made you transition from in front of to behind the camera?
In college at NYU, [co-owner Ben Nurick] and I both loved to write and direct. It was something that was probably inevitable. We both loved acting and still do, but saw filmmaking as our future and decided to make the switch.
What advice do you have for actors looking to make that same transition?
Trust in yourself, grab a camera, and go do your thing. There are so many arenas to play in now and if you make something that hits, it could be the start of something big. If you have a story to tell, do it and make it undeniable.
How does your acting experience inform your work at Bodega?
When we are in the field producing our shows, it helps us immensely because it gives us the foundation for understanding what drives scenes and overall story: emotion, comedy, drama, stakes, etc.
A lot of actors make the move from reality TV into film or scripted television work. What do you say to them?
Know that it's not going to be easy and the road to success will have many hurdles, but if you want it bad enough, give it a shot. You will never know if you don't try.