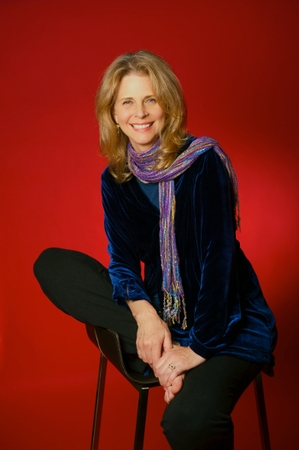 Lindsay Wagner is best known to fans as "The Bionic Woman," but recently she's being recognized for her work as a teacher and mentor for actors and for her advanced acting retreat.
What is the one piece of advice you always share with your students?
To people watch. Look at the various characteristics that people have, but don't just observe them—observe your internal reaction to them. Are you judging that look, that way that they choose to portray themselves through their clothes, their hair, their makeup, or just the attitude on their face? It's important to be aware of that so that your judgments don't unconsciously prevent you from playing that character honestly and fully.
How can actors set themselves apart in an audition?
Have as much fun as you can with [the character] and with the people in that room. The more relaxed you are, the more relaxed the people in the room [will] be. Your performance is attractive, but a comfort level is also attractive to directors and casting people.
With more competition in the industry, how can an actor break through?
Network. Make friends in the business—that's really important. Reach out to people; they may have an idea or have found a new outlet. There [are] so many outlets [today]; ask one person and they'll give you two or three…over here to look for a job.
How can an actor successfully prepare for an audition?
Improvise what your character is seeing, hearing, thinking, or doing just before the scene begins; that will allow your performance to be fully engaged from the second you come on the screen or on the stage instead of standing there waiting, as yourself, to go on and then starting the character when you get in there.
What advice do you have for young filmmakers in the industry?
Don't depend on technology or shock for your potency. Let your stories reflect peoples' abilities to grow and transcend circumstance rather than just survive it; because you are influencing children [and] people in general. You're expressing either pessimism [or] hopelessness about who we are as a species [and] inspiring people to experience their potential. Whether it is a true story or not, people live what you create and put up on the screen.
Note: Wagner's advanced acting retreat will be held July 13–19 in Palm Springs, Calif.
Inspired by this post? Check out our audition listings!