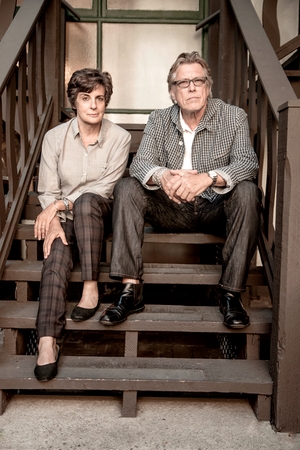 Along with actor John Malkovich, Lianne Halfon and Russell Smith run Mr. Mudd, known for producing indie films focusing on offbeat characters. These include "Juno" and "The Perks of Being a Wallflower"; next year they will release "Labor Day," directed by Jason Reitman.

How involved are you in the casting process?
Lianne Halfon: With "Perks," we cast it fairly slowly. We started with Logan [Lerman] and Emma [Watson] and did a really lengthy casting process for the rest of the characters. With [writer-director] Stephen [Chbosky], he did most of the casting with the casting director, and some of the casting we did off tapes that were readings done by casting directors in New York.
Is there anything you would want an actor auditioning for you to know?
Russell Smith: One of the hard things for actors coming into a room is finding their comfort level. All we can do is be friendly and nice; we just want them to know we're on their side…. Look at the casting of our films; many times we have more actors than movie stars.
Halfon: We love actors, and we love stories.
Where are some of the places you find material?
Smith: We look at all sources—theater, books, original ideas, magazine articles. In terms of the company, our individual tastes are only about five or seven degrees apart. So we look in between those degrees. We basically have to all agree on something if we're going to spend the next two and a half years working on it