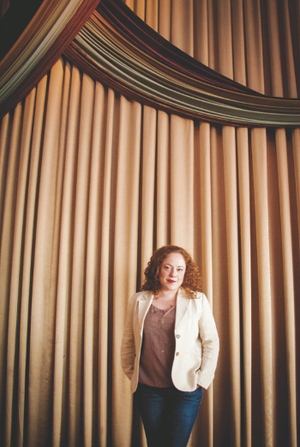 Jessica Johnson does publicity for Roundabout Theatre Company and such Broadway shows as "One Man, Two Guvnors." She worked at Boneau/Bryan-Brown for 10 years and launched Polk & Company with Matt Polk.
When you're working on a new show, what are some of the first things you tell the actors?
One, we're there to protect you. We're not going to make you do things just for the sake of doing things. A lot of publicity is just throwing spaghetti against the wall, and we're lucky to work with the Roundabout, where [Artistic Director] Todd Haimes is not interested in making the artists do things just to get publicity. He's much more interested in a crafted campaign. Second thing is, we're their friend; we're on their side. A lot of people feel like the press is scary, and it can be scary, especially if they're a green actor…. The press isn't always there to get something from you. You need to get something from them. It's a mutually beneficial relationship when it works well.
What's something actors should know about how you do your job?
Actors don't know how much pitching there is involved, that we're not just the conduit, especially theater publicity. With so few people covering the theater and every year getting less and less, there is a smaller amount of people for the same amount of shows. If people feel like they're not getting enough attention, usually there's a reason. As a show publicist, we have to think about the whole show.
What do you enjoy about working with the actors?
When I work with an actor who I really enjoy their performance, and I really want to help them and I get behind them and we work together and a lot of good stuff happens.