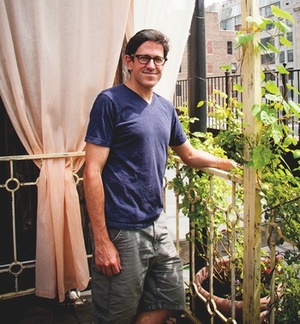 Randy Weiner is a playwright and theater producer. His producing credits include "Sleep No More," "Natasha, Pierre and the Great Comet of 1812," and "The Donkey Show."
How did you get involved with "Sleep No More"?
I had gone to see [Punchdrunk's] "Masque of the Red Death" five years ago, and when I saw it, I was like, "Oh, my God, this is going to be massive in New York." Because of my experience running the Box, which is an interesting hybrid of theater and nightclub, I knew this audience that was really interested in theater but wanted it in a new way.
What kind of actors are you looking for as a producer?
There's some people who, when they went to drama school, wanted to be here and the audience is there. And there's other people, they went to drama school to be involved in something like this. And then there's people who went to drama school and wanted to be in the traditional proscenium; then something has just died in them and they're looking for something different. For the right person, this is just such a kick.
What skills does an actor need to do immersive theater?
I want people to have as much training and know as much about the world and be as schooled as possible in the arts. This is such a hybridized version of all these different arts. There is theater. There's dance. There's an incredible art installation called the set design. This is really based deeply in Shakespeare. Every decision in the design has a basis in the text. I always say if you don't have an organizing principle and a shared language, you're really lost.