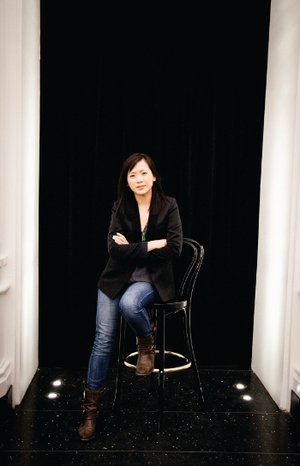 Meiyin Wang is the co-director of NYC's Under the Radar festival, spotlighting artists in the experimental and avant-garde fields, is celebrating its 10th installment Jan. 8–19.
How have you seen the festival grow?
When it started in 2005, it was just one week. Over the eight years I've been there, the thing that's been constant is that we really try to respond to what the artists are doing and what the artists are looking for.
You're well-versed in the avant-garde scene. Have you noticed any changes in style over time?
There are cycles. There's a group called tg STAN from Belgium, and they're an actor-led ensemble. They don't work with a director, and as an acting collective they sort of make those shows together. The acting is super real, super stripped down, very simple but very different from something like, say, Richard Maxwell–style performances. [Performances] really run the gamut but I think all of it has traces to the '50s, '60s, '70s, which is sort of just moving through it and finding something new in the ways that actors perform in the 21st century.
What advice would you offer actors looking to break into avant-garde?
I don't even think about it as avant-garde acting or experimental acting. It's really about the people in the room and what the text or the piece requires the actors to respond to. But there's definitely a trend: seeing the authentic self onstage. It's not so much about character; it's about presence and being onstage.
What's been the biggest challenge for you?
Having time to see all the shows! The thing that we try to do is keep up with artists and see what they're working on, and following up on what they're working on. Our trajectory in terms of their investigation of the aesthetic, or the shows that they're making, or the scenes—it takes a long time. Just having enough time and resources to follow the career of an artist is something we try to do, but there's only so many evenings.
What can you tell us about the festival that we might not already know?
There's a whole other side of the festival that's not just about the shows. We have talks, we have an acting workshop that's conducted by the Belgian group; it's a two-day workshop, six hours all together, working with actors that they're using. We also have a club with music and DJs for the entire time of the festival. It's a place where people can gather, let their hair down, listen to some great music, and where audiences and artists can get together.