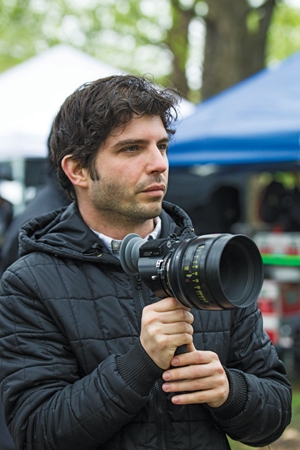 Jonathan Levine made his name in indie films by writing and directing "The Wackness" and directing "50/50." His latest film is "Warm Bodies," in which Nicholas Hoult stars as a zombie who falls for a living girl.
Were you concerned about making a movie with a protagonist who barely speaks?
When I started writing the movie, I wasn't. But shortly before shooting, I got super scared. Then I saw Nick and how committed he was and his utter lack of fear. And I thought, "If he's that confident, I should be too." He was an inspiration to me on that front. There's nothing in filmmaking that's not scary, if you think about it enough.
What do you hope for from actors in an audition?
I want to like them as a person. So there's nothing the actor has to do in that situation but be themselves. And if we don't get along, it's better to know in a few minutes in an audition room than on set. I'm just as nervous as they are; I'm afraid I'm going to give a note and they'll think, "This guy's an idiot."
How do you feel about zombies being such a big part of the zeitgeist right now?
When I attached myself to this film, it was because I loved the book. "The Walking Dead" was not the number one show on television; "World War Z" was not a movie. So it was not an attempt to graft onto the popularity of zombies. I do think this movie stands on its own and zombies are a means to an end in the story. At the end of the day, I view this as a movie about a guy and a girl.