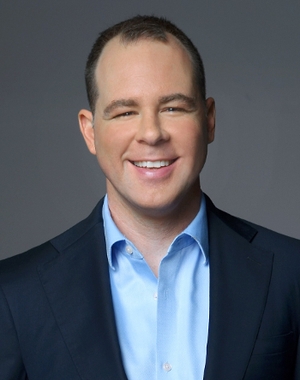 Native Texan John Kolinofsky began his career in L.A.-area talent representation in 2004. Returning to Dallas in 2010, he started his own agency, Callidus Agency, where he works in fields from film and television to commercials to runway and voiceover. He shares his advice for getting agency representation and how working in Texas differs from the coasts.
What does the ideal relationship between an actor and a talent agent look like?
The best relationship between an actor and talent agent is one in which both parties trust each other, know how to communicate well, and understand that it's a partnership—a team effort. It works best when both parties really respect each other and have realistic expectations.
How do you go about looking for new talent to sign? What should a prospective client know about your process?
As you grow as an actor and find yourself working more frequently, we will find you. [Otherwise], when submitting to an agency, we want to see a headshot and résumé—a demo reel would be even better. Once we [see that], we will work to recruit you with the intent to sign and hopefully help you reach the next level in your career. Don't be one of the hundreds of submissions in our folders sitting there, waiting for a callback!
READ: 6 Ways to Find the Best Agent for You
How do you handle having offices in Austin and Dallas?
I work full-time out of our Dallas office, but tend to go down to Austin about once a week to take meetings with actors based there. With so much work coming out of Austin these days, it's nice to have local talent there who can audition on those projects. And we continue to send talent from Dallas to Austin; many of our Austin [clients] are able to come up to Dallas to audition, as well.
What differences do you see in the industry in Dallas and Austin versus Los Angeles?
Obviously, the volume of work is different here, but there are also fewer actors based here, so it kind of evens itself out. The work is not concentrated in any one city, so the actors here really get out there and drive from city to city to audition. The actors here are generally [earlier] in their careers, which has been very rewarding, as I have had the opportunity to take on more of a developmental role working with them. Another difference is that many of the casting directors here do all kinds of projects, whereas I was used to working with casting directors who might cover certain areas exclusively [for instance, commercials or voiceover]. But I see that as an advantage in this market, in that it can be easier sometimes to get in front of a casting director on a commercial to show your professionalism and talent; it goes a long way in building that relationship with casting and only helps open doors to bigger projects.
What advice would you give to an actor looking to make the move from Dallas out to Los Angeles?
Take a few months to get settled, and then when you feel that you are ready to seek representation, start by looking for a strong commercial agent. Spend some time really developing that relationship. Don't be in too big of a rush to try and take over the world. Just take your time and, as you look to build your team around you, take advantage of the resources available to you in Los Angeles. Realize that success is most likely not going to come overnight, so take your time and enjoy the journey.
Ready to find an agent? Browse Backstage's Call Sheet talent agency listings!