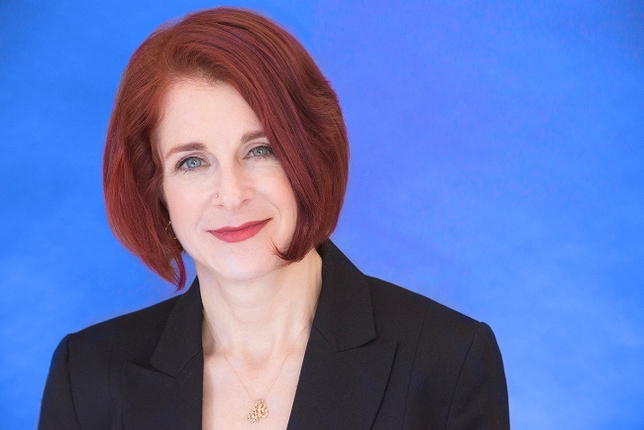 Lynn Harris is the founder of Gold Comedy, an organization with a simple mission: to help women find their funny. "Comedy is power, and we want more people to have that power, whether they're using it to become comedians," Harris says, "or building the comedy skills that can get you through life."
You say comedy is power. Why?
There are internal reasons and external reasons. The internal reasons are: What makes you different makes you funny, but what makes you different makes you strong. The thing you have to fix or what you get teased about—not only do you not have to fix that thing, you shouldn't. The thing you think is your weakness is your comedy strength. Comedy is also power in the way it can be used as a tool. If you're on a stage, you're alone up there; you're in charge. Most of comedy relies on surprise, and that means you're telling a story in a different way. You're reframing the narrative. You're not just in charge of the mic and the stage, but the story.
READ: 5 Tips for a Career in Comedy
Why do women and girls need this?
It's not that women and girls need it, it's that the world needs more girls and women. Girls and women and those who don't fit the given norm are hilarious, but there are social and cultural messages that make it more challenging to recognize their hilarity, like "Women aren't funny." It's like women's comedy is a genre, which is crazy. There's value for individuals to be louder. You want to make your perspective be more powerful. It's great for the world to listen to people who don't look like them. Comedians are today's commentators and pundits. Think of the mostly white dudes who are on TV at night and help us process today's events. They're reframing the narrative. But the menu we're getting is pretty limited. How great would it be if the people trying to help us figured out what happened today...if one of them had a disability or was Muslim? How many more ideas would we get? How many more laughs?
Why is it important for you to bring the funny even if you don't want to be a standup?
Being funny isn't a thing that you are or you aren't. It's not a gene that you have or you don't. It's easier for some people than for others. Think of what it takes to execute something funny: You have to think precisely. You have to practice being concise and choosing the exact right word. You have to get used to failing. That's where confidence comes from, because literally no one has ever died from not getting a laugh. I should check with the CDC to be sure, but your joke can be met with complete silence, and you're still going to tell it to anyone. But you get the skills to work on that, you get résumé skills and life skills. And also, you're more fun.
Find your funny in the Big Apple by checking out our New York City audition listings!