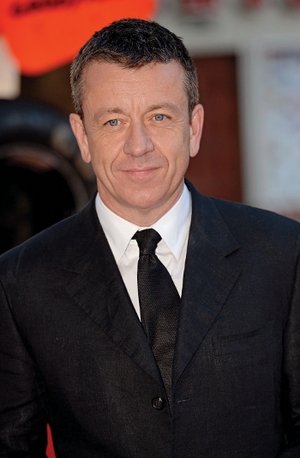 Oscar-nominated for his screenplays for "The Queen" and "Frost/Nixon," writer-producer Peter Morgan tells another true story with "Rush," examining the 1976 Formula One racing rivalry between England's James Hunt (Chris Hemsworth) and Austria's Niki Lauda (Daniel Brühl).
I've heard there was something unique about how you wrote this film?
Right. I actually wrote the entire film as a race. Normally you think things through in terms of Act 1, Act 2, Act 3. I never gave that any thought; I just wanted this to be a constant series of overtakes. They meet on equal terms. James wins most promising driver of the year, so Niki overtakes him by joining Formula One. James then joins Formula One and overtakes him as he meets his wife. Niki joins Ferrari, overtakes James, and meets his wife. And on and on.
Is it true you had a say in the casting of Daniel Brühl as Lauda?
When Ron Howard came on to direct, I told him I would sooner have the Lauda scenes be really authentic, with a German-speaking actor. In which case, there's only one candidate, and that's Daniel. If the only way we can get this movie made is to have a Hollywood star do it, we'll get into that whole thing of "Is he a likable enough character; should I change him?" So I said let's just make the film for less money and make it authentically. And Ron was for it.
Do you feel a certain responsibility writing stories about real people, including some who are still living?
David Frost was very concerned with how I portrayed him until he saw it was successful. Niki was also concerned, but I said, "Look, you're not going to like what I do. But trust me—my intentions are honorable. You can't predict in which way this will shape your legacy, but I guarantee you it will revise it upwards."