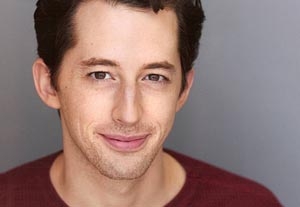 Judy Gold
1. I hate when actors try to pass off old headshots as current. No matter how hard they try, actors can't make an audience forget the lines-on their faces!
2. I hate when gay actors are lauded for successfully playing it straight, as if it's some huge stretch-when every gay person I know spent years playing it straight.
3. I hate when an actor is so obviously gay-you know, in his 50s, losing his hair, has a couple of Oscars, never has a female date to the Oscars, you know the kind of person I mean-and when asked about his sexuality, he says it's nobody's business. Really?
4. I hate when a straight actor plays a gay character and everyone says how brave the actor is.
5. I hate when movie stars come to Broadway for the first time and they are really talented.

Judy Gold is currently performing her one-woman show "My Life as a Sitcom" at Off-Broadway's DR2 Theatre.
Josh Grisetti
1. Actors who don't memorize their lines until the final dress rehearsal.
2. Actors who move on the laugh lines-theirs or, worse, mine.
3. Actors who engage in open-mouth kissing in musical comedies, where it's almost never necessary.
4. Actors who feel free to give notes to other actors and usually start off by saying, "I hope you don't mind" or "I hope you don't take this like I'm giving you a note."
5. Actors who break character, especially if it's in response to something that's happened backstage and the audience isn't in on it.
Josh Grisetti is currently performing in "Enter Laughing" at the Bay Street Theatre in Sag Harbor, N.Y.
Sara Thigpen
1. Haven't read the script or asked questions before the first rehearsal.
2. Don't invest or engage in their work.
3. Can produce really good work at a rehearsal but freeze up in performance before an audience.
4. Argue about the notes they're given, instead of just listening.
5. Are complainers.
6. Are name droppers.
7. Are always on.
8. Can't talk about anything but theater.
9. Are "résumé greeters," meaning they're constantly talking about themselves and their achievements.
10. Have no sense of humor.
Sara Thigpen was most recently seen in "Much Ado About Nothing" in New York with Off-Broadway's Boomerang Theatre Company.