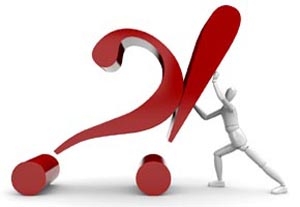 What differences have you observed between training actors abroad and training  actors in the U.S.?
Ron Burrus
The Ron Burrus Studio of Acting, Los Angeles
I would say the gung-ho attitude toward the work would be the most obvious difference between training abroad and training actors here in the U.S. The Mexican actors in Mexico City and Japanese actors in Tokyo and Osaka were a total delight recently.
I do understand that the time factor of working with them for only two to three weeks contributes to this enthusiasm, but there is a POV that they come with that can really intensify their learning curve—this point of view of openness and just doing it first, and in the doing of it they learn the tools I'm trying to give them. Many times with the U.S. actor, they have spot-trained in so many different and at times conflicting techniques that a lot of time is spent in clearing up the confusion in the head before actually just doing it.
At the end of a workshop abroad, much of the feedback is full of relief. This relief is coming from their realization that there is an understandable, doable technique that can help support these amazing performances they see on the screen. We have specialized in training actors in the realistic style for quite some time now in the U.S., and the actor abroad can expect to have much of the mystery removed from their preparation skills. Also, being introduced to an artistic approach to living your personal life, which in turn feeds your professional acting world, can revolutionize the spirit of a young actor.
Judy Kerr
Los Angeles
What I noticed most about teaching twice in London, once in Paris, and once in Zurich was the level of training all of my actors had. It was so easy to give them redirection. What they did not have was any business sense. They weren't driven to create their own projects. Many times artists in other countries receive their salaries through government programs, and I felt it made them less driven to create their own careers. Obviously, the ones who were coming to me were interested in their careers and in coming to Los Angeles to work.
So with the idea of competing with actors from other countries, I would say the deep acting, voice, and body work that actors from other countries have studied could put them a step ahead of actors here who have tried to cut corners in their training. Foreign actors also have valuable theater experience and have learned to deliver a performance no matter what.
I believe that working on stage is like an acrobat working without a net: Until you can deliver with no retakes, you can't really own your "actor legs." Sometimes actors here skip this important step of acting on stage and solely focus on film and television experience.
Tom Todoroff
Tom Todoroff Studio, New York and Santa Monica, Calif.
In coaching actors around the world—London, New York, L.A., Vancouver, Toronto, Montreal, Dubai, Saudi Arabia, etc.—I am struck by the fact that no matter the preconceived divide, both geographical and cultural, we're all just people, and when it comes to our desire to love and be loved, to pursue happiness, to avoid pain, there's no difference between us. As my work with actors encourages a return to basic instincts, to get back in touch with intuition and the emotional body, there is no language barrier, no cultural gap to overcome.
What I find most illuminating about training abroad, particularly in Saudi Arabia—where we founded the first professional training program for actors in the history of this country—is there is a universal that applies to actors around the world (and to musicians and to athletes): Discipline is directly proportional to desire.
So, whether you're training abroad or in the U.S., exercise your voice, read aloud every day, cultivate three monologues that reveal who you are and uniquely express your point of view, be sure your material is not something we've all seen, and be ready to perform it at a moment's notice.
Developing mastery takes time. Love takes time. If you truly love this art, you will take the time. Surprise yourself! Bon voyage!