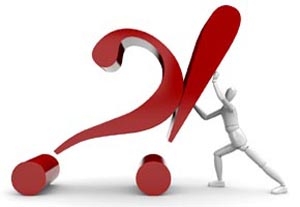 What do you think of actors uploading their auditions to video websites and being submitted by their agents or managers?
John Papsidera
Los Angeles; 'Life As We Know It,' 'Inception,' 'Zombieland,' 'The Dark Knight'
I guess it depends on how it then gets filtered to the casting director. If your email just becomes a depository for everybody who wants to upload an audition, it will be hugely problematic, given the expansion of managers in the world having increased phone calls to casting directors threefold at least, if not tenfold, over the past five or 10 years. The advent of being so accessible—between instant messaging, email, telephone, texting—it's an avalanche of stuff to get through every day. So if it's unfiltered and anybody can just send it to you, I think it'll be quite difficult. But the advent of global casting, as well as cameras and the facilities for people to do that, is upon us. We've got to figure out a way to make it work.
Paul Schnee
Barden/Schnee Casting, New York; 'Gravity,' 'Everybody's Fine,' 'New York, I Love You,' 'The Visitor'
I think it's great. It makes my process easier. The only caveat to the whole online self-tape thing is that you still may eventually have to get yourself to New York or L.A. for the director if they want to see you. Some directors cast from tape, but generally speaking, especially for a bigger part, there's no substitute for ultimately getting yourself in the room and the director meeting you. But as a first step for the first read, it's great.
I don't think the expectation that all actors are supposed to have cameras and lighting is there. I'm happy to see someone sitting at a desk with a webcam. It's totally fine. There's no real difference in getting a DVD in the mail or getting it online. We'll still look at it for the same amount of time. If it's bad, we'll still turn it off at the same point. Technically, it helps if the frame is fairly tight, because when people look at things on computers, usually the video is small, so it's good to be able to see your face.
Matthew Lessall
Los Angeles; 'Vanishing on 7th Street,' 'After.Life,' 'Labor Pains,' 'Mean Creek'
I actually have been using the Eco-Cast system. Like for "Vinyl," the film I'm casting right now, we had vinyl@breakdownservices.com, so anybody could send their audition to that email, and that email was uploaded by Breakdown Services so that I could see it. It was really helpful, especially for independent-film casting, when you don't have a lot of resources and you're shooting in Canada. We're shooting our film in Winnipeg, so I need Canadian actors, and Canadian actors who are based in L.A., and actors who are living in New York or London or whatever. It helps me tremendously by them being able to tape it themselves.
Most of the time, actors don't tape themselves the right way. There's a good way and a bad way of taping yourself. You don't have to have the best lighting, and really, that initial taping is for the casting director to go, "Oh, there's definitely something about that person. I want to see more." Then I would contact that actor directly or contact their agent and say, "This is what was sent to me. It needs to get redone before I show it to anybody." So the sending of the tape was for me alone. I didn't show it to producers or the directors unless it was fantastic.
Now, a lot of agents in Texas or Chicago or in Vancouver loved the fact that I was open to seeing their clients, so they had all their clients come and put themselves on tape. At the end of the day, that is my job: to make sure I'm not missing anybody. So for me to sit down and crack open a bottle of wine and watch 200 auditions on a Sunday just to make sure that no one is being missed, I don't need to watch the full five minutes to know they're right or wrong for a role. I can get a sense in 20 seconds if I think it's going somewhere. It is helpful.
Geoffrey Soffer
Former ABC casting executive, New York; 'Ugly Betty,' 'The Beautiful Life'; www.geoffreysoffer.com
Nothing will ever replace auditioning live in the room. Taped auditions are a great alternative, but unless a self-tape is specifically requested by the casting director, it most likely will not be viewed or seriously considered. I do think, however, that far too much money is spent on reproductions, mailed submissions, and post cards, and this sounds like a great step toward finding an eco- and cost-friendly alternative.
Susie Farris
Los Angeles; 'Hot Tub Time Machine,' 'Mona Lisa Smile,' 'Elf,' 'Wet Hot American Summer'
Sometimes that can be helpful. It's interesting. That means that everyone in the world who wants to submit themselves for a part is just going to put themselves on tape. And while that's good that I'll have more people to look at, there are a limited number of hours in a day. I have to limit myself to what I can actually view, so I'm not sure. It's 50-50. It can definitely be helpful, but there are still a lot of those auditions that will be terrible and I will never have time to watch. It might just mean needing more assistants on staff.