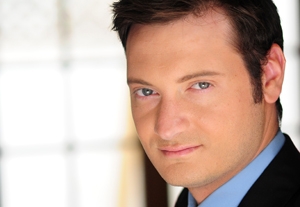 Colin Michael Day

Los Angeles; 'The Loneliest Road in America,' 'Block Nine' at the Elephant Theatre Company
It's strange. When I first started performing in projects and reviews were being written about them, I craved reading them. As time has gone on, I have become less interested. I have received some very nice reviews of my work, and I appreciate them and it makes you feel good—reviews such as "Colin Michael Day crafts a modern-day Jack Kerouac character in 'The Loneliest Road in America,' skillfully adding soulful layers of depth and introspection beyond the written word to the seeker he portrays" in The Hollywood Interview. But I feel as an actor that I know how my performance was and is, and I like not being influenced by someone else or getting a big head, because I feel that I am always growing as an actor.
Philip Hernandez
New York; 'Kiss of the Spider Woman' on Broadway,
'Ugly Betty'
Positive or negative, I read reviews. Hearing other people's take on the productions I'm in is interesting to me. I realize that not everyone is going to like what I do, so, either way, I don't take reviews to heart. For example, when I was in the Broadway production of "Les Misérables," the New York Post came to review the show again and said: "The production is in excellent shape at the moment, boasting a brilliant, beautifully voiced Javert in Philip Hernandez, who earlier played the hero Jean Valjean on Broadway, the only actor to have done both roles here. Hernandez uses his rich baritone to project the steely righteousness of the obsessed cop." Another paper saw the same performance, barely mentioned me, and said the show looked "tired." So who do you believe? If you believe in the integrity of your work, you're going to get up, do your next show, and feel good about it regardless of what anyone says on paper or otherwise.

Jennie MaryTai Liu
New York; 'The Other Here' at Big Dance Theater, 'Soul Leaves Her Body' at Here Arts Center
It feels good for the hard work and love that you put into making a show to be recognized by the press. Critics are, for the most part, educated people who care passionately about the field they're writing about, but it seems outdated that they wield so much power in our culture and over our individual psyches. My show at Dance Theater Workshop, "Learning in Lower Animals," got a really beautiful write-up by The New York Times. I got lucky, and I still get excited whenever I read it. Good reviews are very seductive. On the other hand, it is really hard to recover from negative criticism, offhanded slights, or even weird, ambiguous remarks like "Jennie MaryTai Liu...has a deadpan, slightly too loud delivery that just makes you laugh." (Is my voice too loud? Am I just funny? But I'm not even that funny....)
As a performer, you put your whole body/self/spirit on the line, and with that comes an inevitable slew of insecurities that you have to work to not bring onto the stage. That's part of our craft. Nobody wants to see a dancing ego, at least I don't when I'm an audience member. So yes, I do read my reviews, but I try not to read them too closely or take them too seriously, and I look for more-provocative, complex dialogue outside of the major press publications.
Lisa Vidal
Los Angeles; 'The Event,' 'Southland'
When it comes to reviews, sometimes I do read them, but most of the time I choose to refrain. If I happen to come across a review of my work, it's usually because someone has brought it to my attention. I don't really seek them out, because I know that every once in a while you may come across one that is not so friendly, and I choose not to invite those negatives into my life. I also realize you can't please everyone and you can drive yourself crazy trying to do so. So far, most of what I've come across has been good, so I hope that means I'm doing something right! My best advice is to just go out there, try your best, and give it your all. Most importantly, at the end of the day, make sure you're having fun!
Alexandra Wetmore
New York; 'Doll-Eyed Killers,' 'B.F.F.'
Absolutely! I love what I do, and as a teen actress, there is a lot of competition out there. When I get a review, I think it's the best kind of advice that anyone can get. Either people love what you do or they don't. When a review comes in, it indicates that someone cares about what you do, no matter if it's good or bad, and I am always looking for advice to better myself and make people like what they see. Your audience is your main employer. If they aren't talking about you, then you're out of the game.