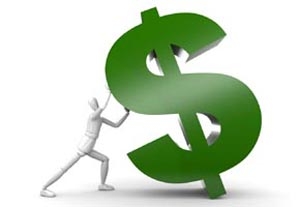 Andy Corren
Generate, Los Angeles; clients include Joe Lo Truglio, Patrick J. Adams
How to engage our developing clients in their own destiny, how to empower them, how to put them in the driver's seat—those are questions we confront daily. The biggest step an actor can make in seizing control of his or her career will likely have already happened by the time we start getting answers—that is, the actor has hired a manager. So the great work, and the proactive thinking, has already begun.
Barring representation, I think it gets simpler, and more basic, what you can and should be doing: Get in the shape of your life. Actors don't need an excuse to feel bad about themselves. The industry provides, often on a daily basis, enough discouragement and disappointment to feed an army. But you can fight the stress and combat the routine struggles very, very simply: Eat whole, natural foods; avoid petty addictions (tobacco, alcohol, etc.); and create a daily, committed regimen devoted to your physical well-being. Eating right, exercising regularly, and committing to a dynamic physical condition will give you the confidence, the radiance, and the energy to tackle any and all challenges that come your way: finding an agent, dazzling in an audition, juggling jobs, shooting that Web series.
Eating right and exercising is no amazing secret, nor is it, I am sure, terribly exciting advice. But it works. And it is the one thing you can do for yourself that nobody can do for you.
Seth Greenky
Green Key Management, New York; clients have recently booked 'Pandorum,' 'Raising the Bar'
There is a lot in this business that is simply a matter of chance. They say luck is when preparation meets opportunity. The one thing you can control is preparation.
Understandably, in this highly subjective field, there are not many things over which an actor has real control. An actor cannot control how, when, where, or if the next audition is coming, especially in the current economic climate, when there seem to be fewer opportunities (these things are cyclical, so hang in there). What an actor can do is to be as prepared as possible, and that means keeping your instrument in the best shape possible. That means keeping up with your acting classes and working with your coach on a regular basis. If you are an actor who banks on his or her good looks (that is never enough by itself), it means going to the gym and working out and maintaining proper grooming.
You must keep your résumé updated, have new headshots with different looks, and make sure everything you have is available to your representative and fully loaded onto the various professional websites, such as Breakdown Services, Actors Access, etc. Have your own website (with pictures, résumé, and video) that links to your rep. Take responsibility for having all your sales tools in order and don't leave it to your agent or manager to constantly remind you. These are not difficult guidelines and are very basic, so don't be lazy. Take a good look at your inventory and make sure it is complete.
Carolyn KesslerConcrete Entertainment, Beverly Hills, Calif.; clients have recently booked 'Dexter,' 'Nip/Tuck'
I love this question because I think it's essential that every actor be proactive in their own career. To start, each actor needs a good set of tools, starting with good headshots. By "good," I mean shots that actually look like you. Not too artsy. Not too Photoshopped. And definitely not like the unrecognizably more attractive version of you. Casting directors get very frustrated when they think they've called in the hot guy, and the hot guy's charactery friend shows up instead.
You also need a good résumé. If you're young and just starting out, CDs and reps are not going to fault you for not having much on your résumé. Again, keep it simple. On to demo reels: Yours should be no longer than three minutes in length, and that's being generous. If you can cut it down to two minutes, all the better. Only put in your best moments.
While you're putting together and maintaining your toolbox, you also need to be honing your craft. Scene study classes are essential. There are many talented acting coaches out there, and you need to find the one that's right for you. Just be where you feel both comfortable and challenged. Classes are where you can learn how to push the boundaries, take risks, and grow. They can also be a great support system.
In addition to training and a great toolbox, you need to be seen. It's vital that you get seen by the people who matter. There are many different avenues for this. Performing on stage—whether it be getting involved in an individual production or as part of a theater company or comedy troupe—can be a great way to showcase your talent. Familiarize yourself with the best "houses" in your area and get to know the people involved. When you do perform, be sure to invite everyone you know—and everyone you want to know. Invite agents, casting directors, and even other actors.