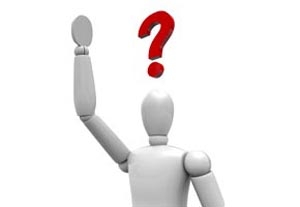 Holly Buczek
Casting director, Vital Theatre Company, New York; 'Pinkalicious!,' 'The Klezmer Nutcracker'
Our shows are new musicals, so we are looking for actors who are open and enthusiastic about the process, as well as fitting the roles that we're seeking. I don't only call people in who have children's-theater experience, but it is helpful for me to know that they are open and willing to do theater for young audiences, as some people are kind of resistant to that. I also look at special talents, because I always find that actually shows a lot about the actor's personality.
You have to be a very expressive, open, creative, and honest performer who is enthusiastic and excited to take risks and make sort of wild, exciting choices. Obviously, we would love to have performers in our shows who love children, but you don't specifically have to love children to be able to interact with them and keep them entertained. We always have a meet-and-greet after the show, where the actors sign autographs, so we are looking for people who are going to be very outgoing, gentle, and kind with the kids.
Treat a children's-theater audition like you would treat any other audition. We look for personality but also honesty. We always cast adults to play children. You want to find an adult who can get into the head of a child and just be a child, and that's a difficult thing. We're not limited to only young actors. I pull a lot of younger actors from college programs, and I'm constantly trying to go to showcases and see shows.
Clara Rusch
Director of production, VEE Corp., Minneapolis; 'Sesame Street Live,' 'Curious George Live,' 'Dragon Tales Live'
The types that are most successful for us are the people who care about the brands and the characters and who enjoy working for children or with children and get a charge out of that. And you don't necessarily know that until you do it. Our shows tour as well, and that takes a certain personality, to live out of a suitcase for nine months at a time.
You do have to enjoy and get part of your reward from what's being given back to you by the audience, and our audiences are 90 percent kids. A lot of our performers are involved in pre-show parties or meet-and-greets, where they're doing direct interaction with audience members, so it requires someone who's going to stand in a sweaty costume for 15 minutes and hug 2-year-olds. You have to be willing to connect in that way. The kids automatically adore you, because you are Ernie or Bert or Cookie Monster. A majority of the kids are right there running up to you and hugging you, so sometimes it's just a matter of knowing how to extract yourself from the mosh pits.
We're usually looking at dancers first and then teach the dancers to do character, rather than finding triple threats or actors who dance. Most of our auditions happen on the road, at the arena or the theater the show is playing. For "Curious George" and some of our other projects, we work with Cindi Rush Casting out of New York. All of our auditions are always videotaped, so we have a record of them at our corporate offices in Minneapolis.
If the image we project as individual employees is different than the image the Sesame Workshop brand is trying to portray, that's hypocritical of us. So you have to buy into it for a good part of your lifestyle. I talk a lot about building audiences for the future. These shows are often children's first or only experiences with live performance, and the impact that we have on them can be lasting.
Peter McNerny
Associate artistic director and casting director, Story Pirates, New York
We take stories written by elementary-school kids and we adapt them to the stage. So our process is very fast, and we adapt things very quickly. Are you willing to be confidently idiotic in front of all of us? Because that's what we do. People who are willing to look dumb and be silly tend to be the same people who know how to handle kids.
You don't have to be able to sing; you just have to want to. We encourage people to not prepare anything. We have the source material; we just want you to come, be open-minded, and play. I love people who are brave enough to walk through the door.
Everyone in this company saw the show, loved the show, and wanted to be a part of it. We're mostly improvisers and comedians, most of whom had never done children's theater before. All the directors were actors first. For our teaching artists who work in public schools, we follow the state guidelines, do the background checks, and you have to get registered and be fingerprinted and all that. For actors, we don't have to, because you're never alone with kids; you're in an auditorium with everybody.
You get kids totally invested in this, and it's all about instilling confidence in them and the validation of imagination, at the very least.
Mireya 'Murray' Hepner
Producer, MainStreet Theatre Company, Rancho Cucamonga, Calif.; 'James and the
Giant Peach,' 'If You Give a Mouse a Cookie,' 'Seussical'
I don't look to see if they've done children's theater before, but I do look to see what their training is, because our productions are rehearsed really fast. We look for seasoned actors who have the stamina to rehearse for two weeks and do eight shows a week. A lot of the younger kids coming out of school, although they might be really great, if they haven't had the experience, it's a really hard schedule for them.
We try to get to know them as people too, because so much of what we do is also about doing Q&As after the show and meeting the kids and signing autographs. So it's not just come in, do your monologue, and leave. We're looking for really honest actors. Even though they might be playing an animal or a giant, underneath it's still the actor's skill that we're looking for. People who might not have done children's theater before might think they have to overdo it, and we never look for that. We have gotten some film actors, but we don't usually hire people who have not done stage before.
Theater for young audiences has a special ability to break the fourth wall and connect with the audience. If the actors are not willing to do that, they're not right for it. The actors need to have a little bit of improvisational skill; sometimes kids shout out things, and you have to have actors who know how to deal with it.