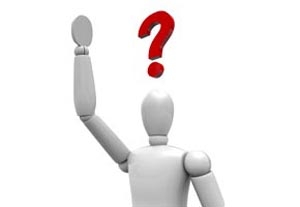 Cheri Ingram
Cheri Ingram Enterprises, Beverly Hills, Calif.
I am not a fan of the term "career plan." I prefer the word "campaign," as it is more active and does presuppose that one must get out the vote and not just strategize. Hollywood is notorious for "Get ready, aim—aim!"
A manager first needs to learn everything he can about the client personally and professionally. He should then evaluate where he thinks the client will have opportunity and advantage. Next, he needs to create an identifying visual persona that a casting director, producer, or buyer can instantly relate to. Finally, he needs to discern what the unique selling elements of the client are and then package and brand those elements with fabulous photos, videos, promotional materials, and a strong online presence.
It's been reported that only 3 percent of Hollywood aspirants make over $2,500 a year. If we assume that even 50 percent of that remaining 97 percent have what it takes, then what does a manager do to change the odds? For me, it is to know my client, my vendors, my competition, my buyers, and to create ways to promote and network my clients to the game-changers of our business.
My job is to differentiate the clients from their competition, looking for those qualities that their press release will ultimately promote and creating a fearless campaign that includes bringing on board a like-minded team that includes agents, photographers, publicists, and performance coaches. I will then oversee the team, helping to boost enthusiasm.
It is a visual and digital world, and the Internet has given performers creative license to show their talents to multiple forums. YouTube has opened the floodgates for artists to show their skills and originality without any prior experience, and casting directors and agencies have been forced to take note. I help my clients utilize that online world.
I hate the word "manager." Thus, my clients have named me their "artistic director," "systems analyst," "director of intelligence," and "the Cheri Ingram School of Get Thee Ahead." The talent business is a business of being told no. Any success I have has come from my strict adherence to a quote from Queen Anne, which says, "I am not here to discuss the possibility of failure."
Denise Fisher
Candy Entertainment,
Beverly Hills, Calif.
Today more than ever, the entertainment business is in constant flux. As financial times shift, so do tastes, and as a manager I have to be in tune with those changes. I also have to be willing to think and reach outside of the box in order to help my clients do the same and achieve their goals.
My fundamental belief is that wherever actors are on the career ladder, they need to educate themselves, hone their skills, and perfect their craft, whether it's through comedy, drama, dance, music, or an obscure hobby that the actor may deem insignificant—but it's not! I try to help my clients recognize these seemingly unimportant skills that may suddenly become useful in the evolving marketplace. I also try to get my clients to appreciate the value of ongoing training. Through constant study, actors master their strengths and, of course, correct their weaknesses. That sense of mastery forges an environment that allows the actor to be confident in almost every situation. It helps boost the actor's flexibility. This is especially important in an ever-changing entertainment business with so many variables.
But whatever the changes, one thing remains the same: The actor needs to know how to act, to be able to create a multifaceted character, which is the ultimate tool in an actor's kit. Acting needs life experience, real thoughts, true visions, and steadfast beliefs. An actor's education in as many areas as possible will only help in shaping the characters he or she plays. Although actors may have separate paths toward achieving their goals (whatever they might be), ultimately an actor's progress and success begin and end with continuous and dedicated study. As a manager, I see myself as central in guiding that process.
Michael Katz
Michael Katz Talent Management,
New York
Every actor is a uniquely different type. Similarly, every actor has his or her own needs and marketplace goals. My clients' objectives—where they want to be working—actually determine each individually tailored strategic career plan.
I recently signed a gifted actress-singer currently playing a role in a Tony Award–winning Broadway show. She wants to expand into the commercial voiceover and on-camera arenas. I believe she has the instincts and training to compete and to win these jobs. Since I represent her in all areas, I must develop the total package. We must have all her tools of the trade current and accurately reflecting who she is. So, in addition to editing her voiceover reel, designing a home voiceover studio, and launching her website, we are having new headshots taken, updating her résumé, working on fresh monologues, and selecting an acting coach. This is all in preparation for meeting agents for voiceovers, on-camera, and also legit.
Sometimes the career plan is decided for the actor based upon circumstances. I represent a young, talented, and working classically trained stage actor. He is a serious theater artist who never originally wished to pursue on-camera commercials. However, a forward-thinking boutique commercial talent agency wanted to send him out. My client agreed. After a few auditions, he has booked on-camera spots for three major name-brand companies. Without neglecting our prior commitment to the stage, we proactively modified our focus to include commercials. We have now also garnered the interest of a large commercial talent agency. So, remaining flexible with each career plan is of paramount importance in moving the actor forward.