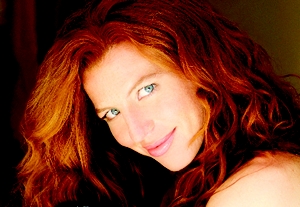 Tanna Frederick
Los Angeles; 'Queen of the Lot,' 'Irene in Time'
Right now I'm in a play at the Edgemar Center for the Arts, "Just 45 Minutes From Broadway," and have done close to 200 shows. From doing so many shows, I have completely eliminated the edge to any inkling of perfectionism I had toward my work. I have learned to go on and use exactly what I have in life for the stage—because that's all I got.
I have days when I don't want to do the show, when I'm depressed, when I'm physically sick, and I just put it into the character. I act exactly where I'm at and modify the performances precisely from that, from what my body and mind are presenting me to use that day. Sometimes I push myself a bit in the direction of comedy or drama, whatever the scene seems to require, and it takes on an energy of its own. By the time the play has ended, I've colored my character in a completely different shade than I've done before or I ever will do again, and I always walk away from the performance happy and thankful for the experience.
Joan Benedict Steiger
Los Angeles; 'The Flying Dutchman,' 'General Hospital'

You're an actor, so you are simulating reality. My training has always been with Robert Lewis and Stella Adler. That's where I learned memory recall and sense recall. When you're not feeling well or you're in a mood, you use your memory recall and that pulls you through. You've got to have technique.
Just last week, I was set to host the big KCET fundraiser live. I was in a great mood, I was well-prepared, and I planned to leave from Malibu at 3 o'clock for a 6:30 rehearsal in Hollywood. I got in my car, pressed the garage door remote, and the garage door wouldn't go up. I started to panic. I looked up and realized the garage door spring had broken, so it was a major deal. I called the limo company here—by then it was 3:45—and they said they could probably get me a town car by 5:30. I'm supposed to be there at 6:30, and it's a two-hour drive. The car arrived at 6 o'clock. I arrived at 6:45. Naturally, I was in a panic, but it was interesting for me, because I had confidence in my work. I started originally in live television on "The Steve Allen Show." When I got there, all of this came back to me. I was probably more confident than ever, and I was more revved up than ever. It reminded me of all the live shows I had done.
When you know that you have training and you need to recall it at times like that, that's what gives you the confidence. The show must go on. We can't feel sick unless we're on our deathbed.
Dax Valdes
New York; 'Border Towns' at Here Arts Center
Well, this is my job! I don't wait tables or work in an office or retail. I have been fortunate to work from creative job to creative job, as an actor, choreographer, and sometimes director. That said, as a performer, I am often working on shows with no understudies or swings. When I feel like I don't have the energy to perform, I have to remember that it doesn't affect just me; it reaches outwards from production down to the audience. I feel like I might disappoint someone if I don't go on.
Showing up is part of it, and if you're flagging at that one performance, you have to remember it's just one night and hopefully the next night will be better. Very rarely have I missed a show due to illness. It's hard to step out and let the swing go on (in cases where you have one!). When I'm sick, I try to take it easy for the day and rest, so I have the energy to get through the performance. Mucinex, Zicam, and Throat Coat are very good friends. When I'm tired, just finding 15 minutes to be alone and close my eyes and just concentrate on the task at hand works. Push-ups, sit-ups, and anything else to get the blood going help when I'm stressed. Sometimes it's just putting the headphones on and putting on some music that'll help my mood shift. Anything to clear my head! A five-hour energy drink works wonders.