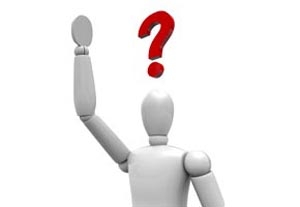 David Bridel
Associate Professor of Theatre Practice and Associate Director and Head of Movement, MFA Acting Program, University of Southern California School of Theatre
We aim for actors to leave our programs with open hearts, flexible bodies, inquiring minds, and powerful voices. During their studies with us, they have accumulated experience on stage, on camera, and in the voiceover studio, and they enter the profession equipped to tackle everything from classical drama to soap opera to video-game characterization. Our emphasis on adaptability encourages willingness, patience, and risk-taking—key ingredients in post-school life as actors struggle to find their feet in the industry.
In the final year of training, we offer Business of the Business classes. Topics covered include auditioning for screen, stage, and voiceover; headshot and résumé preparation; interaction with producers, casting directors, agents, and managers; financial advice; and Web presence. Our actors audition for major theaters prior to graduation, and of course we "present" them to the professional community in a showcase every May.
In addition, there's an element we've developed known as Freeplay, a class that invites our student actors to create—improvise, write, design, perform, direct on film, and produce—their own material. This year, the Freeplay "strain" has resulted in a full-fledged student-written production, "Forget My Name," that is included alongside plays by Chekhov and Shakespeare in our three-play repertory, the culminating project for our MFA graduating actors.
Freeplay unearths the creative voice in each of our students. When they leave school, there is no more-precious gift we can give them than confidence in their own interpretation of the world and the ability to manifest their artistry for themselves.
Sanford Robbins

Director, Professional Theatre Training Program, and Chairperson, Department of Theatre, University of Delaware
In each year of our students' training, New York casting director Pat McCorkle delivers an intensive one-week seminar focusing on auditioning, presentation, camera work, digital presence, photos and résumés, and musical auditions. Each year, professional directors who are in residence working for our resident professional company, the Resident Ensemble Players, audition our students and advise them on readiness for the profession.
Every winter, artistic and casting directors for major summer theaters audition our students for summer employment, as we believe that working in places that have Equity actors and professional directors—like the Utah Shakespearean Festival, for example—provides important experiences and information that enhances our training.
In their final year of training, our students play major roles all season alongside our professional REP actors in productions directed and designed by guest professionals under Equity rules, so that students become accustomed to working in professional conditions.
And in that final year, we bring to our campus a variety of theater, film/television, and commercial agents; LORT artistic directors; and casting directors from theater, film, and television, each of whom auditions our students and speaks with them about the profession. We also bring in a financial and tax adviser who delivers a seminar as well as a panel of our graduates who share their experiences and advice with our students.
Lastly, we present a showcase in New York City that is—because of the success and visibility of our graduates—well-attended by casting directors and agents.
Kathryn Rossetter
Coordinator, Acting Department, The New School for Drama
While teaching the art and craft of acting in the MFA program at the New School for Drama, I am always mindful of sharing life lessons and examples from my own life and career to help demystify the world my students will be entering.
The faculty at the New School are working professionals outside the classroom and therefore have all made lives in the arts and are in touch with the business at all times. We often have lively discussions with the students about our experiences. I share mistakes I've made and successes I've had and how I dealt with each one. We discuss handling rejection and how to maintain your confidence and self-esteem, which is crucial to survival as an actor. All the talent in the world doesn't matter if you crumble and get defeated when you don't get a particular job, give a mediocre audition, or don't know how to network.
It's called show business, not show art, so I encourage students to approach it as such. They are each the head of their own company: the company of me. By their final year, students are introduced to the industry through many workshops with industry professionals, who are brought to campus by the director of professional development, Robert Hoyt. In the spring, the graduating class presents a showcase of work to an invited audience of professionals in New York City. We also maintain a connection to our alumni and can always offer counsel and advice as they begin their journeys into the field. We are the beginning of their professional network.
Richard Seer

Director, Graduate Theatre Program, The Old Globe/University of San Diego
I just returned from New York and Los Angeles, where our graduating students performed their showcase presentation for agents, casting directors, the studios, and television networks: their chance to get the necessary foot in the door of an often unreceptive business. Despite these difficult economic times, every student made valuable contacts for representation. But these excellent opportunities have little value without the skills to take advantage of them.
Our program offers a number of workshops conducted by industry professionals: audition technique, acting for film and television, monologue preparation, and actor survival techniques for both West and East Coast professional careers, intended to give actors the practical skills they'll need to succeed. But more importantly, we have developed a comprehensive training regimen intended to give actors a pragmatic, reliable way to work in all styles of dramatic literature and in every medium. By doing this, we hope to instill a sense of self-reliance and confidence in their ability to work in any genre with artistic colleagues from diverse training backgrounds.
Confidence and bravery are the keys to great acting. They're also the kingpins for success in an increasingly mercurial business. Although we see many talented candidates, each year our program makes an exhaustive effort to recruit students with these innate qualities. We do everything we can to augment their unique sense of self with the experience and training to support it, in the hope that their life after graduate school will be as rich and rewarding as they have every right to expect.