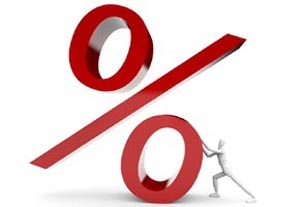 What do you look for when you're interviewing an actor?
Renee Glicker
Owner and agent, About Artists Agency, New York; clients have recently booked "It's Kind of a Funny Story," "Sex and the City 2," "All About Me" on Broadway; "Hair" in London
In the '70s and '80s, I was an actor. I remember how nervous I was when meeting with an agent. I rarely was myself. I smiled a little too much, sometimes I was too talkative and animated, and sometimes I was just too shy. Basically, in the short amount of time I had with the agent, I wanted to impress them so much that I literally became someone else. It never occurred to me to just be me.
I realize now that it takes a lot of confidence to be yourself and relaxed during a possible career-changing meeting. Actors focus on creating the characters they play, but there's no class to teach you how to be yourself. It sounds simple, but it isn't. Confidence is very appealing, but not a cocky type of confidence. A confidence that stems from all the work and preparation you've done up until that point.
Some quick tips:
1) Let the agent conduct the interview. Some actors come in, sit down, and proceed to do a monologue about themselves. That doesn't usually go over well with me.
2) Don't schedule a meeting too close to another appointment. You may have an extended meeting with the agent, and you wouldn't want to cut it short.
3) Be patient. Sometimes important phone calls come in during the meeting. Keep in mind, a busy office is a good sign.
Ann Steele
Owner, Ann Steele Agency, New York; clients have recently booked "The Scottsboro Boys," "West Side Story," "Wicked," "Wall Street 2"
The actors I interview are invited because of a referral from a signed client or a CD. This is a great prescreening process. It also gives me an opportunity to determine if the actor is a real candidate. I can observe the grooming, wardrobe, and professional behavior of the interviewee. If it is apparent to me at the outset that the actor does not recognize that this is a business meeting, I exchange a few pleasantries and end the interview. (I think if an actor can't get through an interview without sucking on a plastic bottle, I can't imagine how they could get through a professional performance.)
 Since we have someone in common at the outset, I don't have to ask the generic "Tell me about yourself." I use the résumé as the primary basis for the interview. Since I want to represent career professionals, it is essential to know that the actor has a realistic understanding of where he stands in the very competitive field of "acting for a living." If there is an honest assessment and if the goals for next steps seem reasonable, I can then evaluate my ability to make a contribution to the actor's efforts and career growth.
 If we develop a good rapport, I ask the actors to complete their interviews with other agents, and if they decide they would like to be my client, then to call to arrange an audition.

Leigh Castle
Owner and agent, Castle Hill Talent Agency, Los Angeles; clients have recently booked "The Mentalist," "90210"
When we interview an actor, we look for many different qualities. First, we want you to look like your headshot. It's very disappointing to have pulled a photo out of the hundreds of submissions we get and have the actor come in looking completely different. We understand the dilemma of not wanting to take new pictures when you're shopping for an agent, because you want your new agent to pick your headshots, but your photos must at least be fairly recent.  For example, having a completely different hair style, color, or length changes who you are, and we call you in because of who you are.
We look for personality. An actor should be ready the moment he or she walks in the door. We look for a positive, confident energy, yet someone who is still natural and comfortable. If we ask an actor to "tell us something about yourself," we would like a condensed version, not a full-blown lengthy history. Have a few things already in mind that you can share, such as recent projects you've worked on, casting directors you've met with, goals for your success.
We want to represent actors who are reliable and take the business side of show business seriously. That means having flexible schedules, reliable cell phones and transportation, and an open mind about the types of roles you might have an opportunity to read for. We're interested in actors who take an active part in their career, keeping their résumés, skills, and contacts updated.
Ross Grossman
Agent, Affinity Artists Agency, Los Angeles; clients have recently booked "Flash Forward," "Grey's Anatomy," "Chuck"
First, project respect for the agent and their time. Be confident but humble. Avoid conveying the impression that you are doing the interviewing of the agent. Avoid hyperbole about your abilities. If you have good reviews, bring them. Let others—managers, casting directors, known actors—sing your praises.
Talk about current connections, credits in well-known productions of note, respected acting teachers. Talk about your self-perception of your type or the roles for which you feel you are best suited. Any unusual background; a quick summary of your acting journey, including geographical moves. Possibly an anecdote about you that relates to something unusual, funny, or interesting in your career or life. The agent is looking for ways to identify you as unique, so help them to help you. Show your personality.
Ask, "How do you see me?," "What is your opinion of my appeal and strengths?," "What do you see as areas I need to improve on?" Be brave and ask, "Is there anything in my look, résumé, credits, performance, or skills that might prevent you from representing me?" This will save you years of pain and agony. Ask, "How often and in what manner do you like the actor to interact with you? Do you like to hear suggestions?" Also ask, "What is your evaluation period for new talent?"
If you've received an offer and aren't sure about your decision, tell the agent, "I'd like to take a few days to consider this." The agent will know that you are shopping agents.