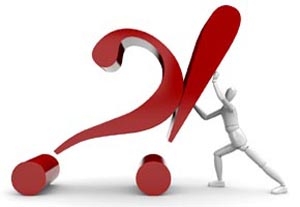 Brigid O'Brien, Los Angeles; 'Life Could Be a Dream'
I've always thought that any actor worth his or her salt puts some of his or her own spin in the show, so their ad-libs and bits will become part of the show. However, the minute one of those bits doesn't get a laugh, I tell them, as George Abbott once said, "It's time to take out the improvements." We then go back and edit all the fancy stuff that is no longer working and wasn't in the original script.
If a regular rehearsal doesn't work, then I have the actors do an improv but don't allow them to use any of the show's lines. As a result, they remember the show's purpose. If all else fails, a wonderful director, Jules Aaron, taught me to "raise the stakes of the show." For example, when I worked on "Life Could Be a Dream," we had over 300 performances. The show was about young kids trying to win a singing contest, but it eventually became very boring. Then I said to the actors, "If you don't care about winning the contest, then the audience won't either. You have to make this the most important thing in your young lives." That's what I mean by raising stakes.
For that show, fortunately, we had a lot of understudy rehearsals and we worked them in, which was always good because it did keep the show fresh. If you have the same cast every time, you have to do something to wake them up. Even the line readings can become boring, quite frankly. The actors become used to saying them by rote; they're not even thinking anymore. There's nothing more dangerous than a nonthinking actor, or a nonthinking stage manager.
Michelle Bosch, New York; 'Jersey Boys'
Stage managers remind the people who work in the building to stay on track with what our director, choreographer, musical director, and designers want and nudge them back in the right direction if they stray a bit. Maintaining a fun atmosphere and an open dialogue with our wonderful actors, crew, and musicians is how stage managers work to keep the show fresh, sharp, and happy. We strive to have the best performance we can every single night.
Mark Dobrow, New York; 'Mary Poppins'
The associate director, dance supervisor, musical director, and production stage manager all work together to keep the show maintained artistically from week to week. Whenever a new cast member is put into the show, that person is given a true rehearsal process. This allows for possible changes in blocking, which in turn re-energizes the current company members. It is also the responsibility of every cast member to continually reinvest his or her character. Each performance brings a new audience, and its theatergoing experience should be the same as that of anyone who attended opening night.
Ron Vodicka, New York; 'The Lion King'
I am part of a local team—which includes a resident director, a resident dance supervisor, and a music director—that works with a creative team whose sole mission is artistic upkeep of the show, not just on Broadway but on the six other productions running worldwide. I am also supported by a staff of technicians and craftspeople who work to keep the production operating smoothly and looking spectacular. Even with all of this invaluable support, we must be vigilant in discouraging any dissipation of the performance. The excellent cast is integral to the success of the storytelling, and I attempt to maintain an environment where every performer feels invested in the show's success. If you are supervising a production where all of the collaborators share this belief, the job is much easier and more rewarding.
Jackie Banks-Mahlum, Los Angeles; 'Carry It On!,' 'The Three Musketeers'
The most useful tool I have found for keeping a show fresh is to take copious notes during rehearsal on the technical elements—blocking and cues—and when the director gives specifics on the intent or drive he or she desires. The stage manager also needs to practice respect, professionalism, and optimism, so that when it comes time for him or her to give notes to the cast, he or she will be empowered to do so and will have the respect of the cast, so they'll take the notes.
For years I have stage-managed at the Will Geer Theatricum Botanicum, where productions take place in an outdoor amphitheater, often alternating between matinee daylight shows and evening performances. First and foremost, fight calls, dance calls, or other safety measures must be taken to ensure the cast has been refreshed on specific movements prior to the performance. The stage manager needs to watch for many elements that may shift, such as lines, blocking, and intent. Oftentimes the actors don't realize that they've made those changes if the stage manager doesn't give them a note.
An example of this was last summer at Theatricum Botanicum, when I stage-managed "The Three Musketeers." This was an original production with over 50 cast members. With this show, the fight captain and I would hold a fight call a half-hour prior for the many sword fights that took place. At each performance, I always tried to watch the show as if it were the opening, and then later gave individual notes. Since the show ran for five months, there were several performances where understudies were performing, and their participation helped refocus the cast on the intent of each scene.
One of the challenges of keeping the show fresh was still allowing it to grow over time and watching the actors discover new elements. Living with a piece for four weeks of rehearsal is very different than living with it for five months, because the cast is certain to discover new character relationships during the latter time. Having close communication with the director during the rehearsal process helped me instinctively know what discoveries followed her vision or if things were going off-track. In the end, there is not any one thing to do to keep a show fresh, just diligence in my job and mutual respect with all collaborators, especially the cast.