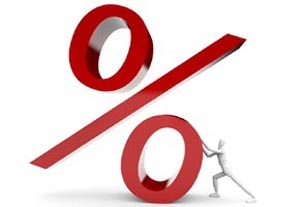 Rod Baron
Baron Entertainment, Sherman Oaks, Calif
.;
clients have recently booked roles on
'
Californication
,
'
'
Outsourced
,
'
'
Terriers'
The relationship between client and agent is delicate. On the one hand, there is the agent, most days too busy with the demands of the industry to take time to call or email each client to "catch up." On the other hand, there is the client, out there in the world, with many of life's distractions. Days turn into weeks, and the relationship between client and agent can go through periods when there simply is no "relationship." There is hope. Email.
While we are all busy, most agents are in the office and on email at least 10 hours a day (if not 24 hours a day!). This makes it really easy to know where to find them, if they let you. We do. Maintaining a relationship with your agent in a way that is unobtrusive is key for us. We simply want our clients to keep in contact and conduct themselves with the same level of professionalism with which the agency approaches the industry.
Our agency appears to be different from most. We enjoy our clients and our "family vibe." However, it is important for clients to maintain this relationship in a professional manner. We are all here to make money—which reinforces the fact that this is a business.
Chas Cowing
Access Talent, New York
;
clients have recently booked commercials for Subaru, Toyota, Volvo, Lipitor, Claritin, Estée Lauder, MetLife, Holiday Inn
There are two important components to keeping in touch with your agent. The first and more important is to call the agent back immediately when you receive a message. If your agent needs you to take care of something (dropping off a photo or signing paperwork, for example), treat it as a priority, even if the request is made in a casual manner. If the agent gives you an appointment, go at your assigned time. You should have no conflicts that would impact your availability for work. This sends the message that you are a responsible and responsive partner in the process.
The second component is to make sure your agent has the proper tools and information to represent you accurately. Availability information is crucial. Your agent should be aware of every book-out and possible schedule conflict in advance. This can be intrusive if handled poorly, but email is a great solution; ask how your agent would like to be notified.
In addition to schedules, make sure your agent has your most recent materials (headshot, résumé, acting reel, voiceover demo, etc.). Part of keeping your head in the game is to always be thinking about refreshing these materials. While your agent will feel that he or she doesn't have the time to do continual critiques of your new materials, the "constant improvement" mentality will let the agent know that you're paying attention and doing your part in the process.
Linda Robirds
Brand Model and Talent Agency, Santa Ana, Calif
.;
clients have recently booked commercials for Verizon, AT
&
T, Celebrity Cruises, Del Monte, UPS
The best way for a client to maintain his relationship with his agent is to realize this is a professional occupation. Sometimes people think that the entertainment business is all fun and/or a hobby. But this is a business, and as agents we expect all of our talent to perform at their best in every aspect of the business. Call your agents back promptly; book out when leaving town for any length of time. Never lie about any skill, age, or anything else to your agent—in other words, be completely honest! Update pictures and your résumé. Make sure you are practicing your talent by continuing with classes and workshops. Be prompt to all castings and bookings and always look your best. Realize that this is a complete team effort and all your actions reflect on the agency. To sum it all up, be a professional.
Paul Hilepo
Hartig Hilepo Agency, New York
;
clients have recently booked roles on
'
In Treatment
,
'
'
Royal Pains
,
'
'
Army Wives
,
'
'
Body of Proof
,
' and on Broadway in
'
Memphis
,
'
'
The Addams Family
,
'
'
Mamma Mia
!,
'
'
West Side Story'
The principle of liking and respecting the people you plan on being in business with (and, of course, being honest with those people) applies to the agent-actor relationship as well. I for one will never take on a client whom I do not respect or feel a connection to. This refers to their talent and who I suspect they are as people. That connection can be tangible and intangible. I love to know and learn a lot about an actor I'm contemplating working with. Who is he or she in real life? And, of course, knowing the actor's work is crucial.
That is why I strongly encourage actors to be very forthcoming when they are interviewing with prospective agents. Honesty goes a long way with me in performance as well. I am most moved by an actor's interpretation when I can feel strongly what they are feeling and when they are communicating truthful moments. I am also most inspired to fight for actors when I know who they are as individuals, separate from their craft. I believe casting directors decide on who they call in based on the actor's most intricate personality nuances. I like to be able to pitch my clients to casting directors knowing those personality nuances. Give me what I need and I in turn will fight the fight, and we will both come out winners.