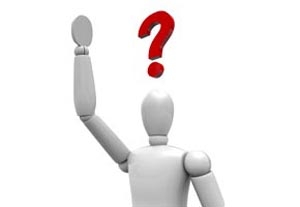 How does a manager work with an agent?

Donna DeStefano
SirenSong Entertainment, New York
When building a team, an actor hires agents—legit, commercial, voiceover—and a manager who can work together, complement each other, and provide opportunities to achieve success. How the team works together varies with every situation and depends on the stage of the actor's career, but overall the following elements remain similar: Managers and agents discuss possible opportunities, strategizing and working together to position and prepare the actor to be recognized for those opportunities.
When actors are performing, working, and auditioning, they are growing as artists. During this time, agents and managers are in constant communication with industry professionals to inform them about an actor and receive feedback on how that actor's work is being recognized. This process evolves over time. We agents and managers are always re-evaluating our next steps to move an actor's career forward.
Managers do not negotiate contracts; agents do. When a manager creates an opportunity for an actor and the offers come in, the manager will pass the offers on to the agent. The agent will then begin the negotiation process. As the negotiations proceed, the agent will communicate with the manager and the actor until a final offer is agreed upon and accepted.
In the end, we are all working to provide actors with support and guidance throughout their careers. We navigate the paths they blaze toward the best possible outcome, artistically and financially.
Brian Liebman
Liebman Entertainment, New York
There's no singular way to describe the relationship between an agent and a manager. Just as with romantic relationships, each partnership is unique.
A manager is the wearer of many hats with regard to a client's career. Some actors come with a full team—agent, publicist, attorney, business manager, stylist, etc.—and some don't. In any scenario, it is a manager's job to make sure everyone is working in sync to help push the client's career forward and to ensure that no element is overlooked. When a client has an agent, the manager must work closely with him or her every step of the way to guarantee the actor is best positioned for career advancement.
Every agent and agency operates differently. Ideally, an agent and a manager will collaborate as teammates: bouncing ideas back and forth; coordinating as to who can put in that extra call to an executive, producer, or director when our hearts are telling us that someone's really right for a job; sifting through piles of scripts together to find the most artistically satisfying material; or making a joint motivational phone call to the actor before that big audition or meeting.
In short, a manager works with an agent in whatever capacity necessary to give the client a voice that can be heard in the very crowded and noisy room that is the entertainment business.
Bruce Smith
OmniPop Talent Group, Los Angeles
As a manager, it's my job to navigate the actor's career through the stormy waters of show business. There will be many different agents along the way, booking theater work, voiceovers, commercials, personal appearances, and more. It's my job to be a protective umbrella over the whole picture.
Essentially, I start as a matchmaker, helping talent to find the right agents. I pitch the talent to the agent, send out the actor's materials, and, if there's interest, set up the initial meeting. At this stage of the game, the actor and agent are usually strangers to each other. I bring them together, and with any luck a firm bond is established. Once the relationship is locked in place, I become a go-between, coordinating auditions and working in tandem with agents to get the best parts for my clients.
When this dynamic works properly, there's an open exchange of information, and the team effort to push a career forward can be tremendous fun. When it doesn't work, it's usually because there's too much competitiveness and distrust. As a former agent, I'm very aware of the sort of management behavior that used to drive me crazy. The very worst thing is when managers badger agents to get attention for their clients, resulting in agents dreading (and sometimes avoiding) future phone calls. But as a manager, you have to push for your clients. You can't let them get lost on a large agency roster. It's a delicate balance.
Rosella Olson
Rosella Olson Management, New York
As a talent manager, I prefer working with good agents. Actors benefit when they have two teams working for them. I have excellent relationships with my agents, and I really like them
personally.
Agent representation is not easy to acquire. It is the gem at the end of a long road of development. I groom my actors to be ready for agents. Most agents ask for a reel before agreeing to a meeting. With the exception of young actors, they prefer actors who have been introduced to many of the casting directors and are working. This is a business after all. Agents have a high overhead. Floating a business on commission only is difficult.
Many clients do not have agency representation. Most new-talent development is the manager's job. I am hands on and always available to my actors. I help them craft great pictures and professional résumés. I locate markets for them, develop looks, and schedule acting classes and auditions around jobs. Combining efforts with the agents results in more auditions for my actors.
I was a talent agent at Frontier Booking International for three years in the early '80s. I manned five telephone lines with one part-time assistant and represented 300 clients: Broadway stars, film and TV actors, as well as commercial talent. I understand that agents have a hard job. I've also studied entertainment and copyright law at UCLA and enjoy conferring with agents over contracts.
Development takes years of investment in time and money by agents and managers alike. Hopefully, clients are loyal and appreciative of this devotion to their careers.