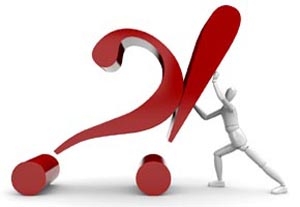 Should clients take time away from auditioning to produce their own work?
Daniel 'Big D' Mahan
Envy Talent, Los Angeles; clients have recently booked 'Private Practice,' 'The Mentalist,' 'Parenthood,' 'Criminal Minds,' 'Southland'
In Hollywood, a talent can be waiting forever to get a callback. Everyone and anyone, including the gas station attendant, is in the biz. The competition is fierce. Getting booked is the Olympics of the film and TV industry. So in order to not get discouraged and to keep actively stimulated, I personally think it is amazing that our clients are proactive, producing, creating, and progressing in all areas while still working for the agency.
At the same time, it's essential that actors' self-produced activities are not in conflict with what the agency has planned for them. When that happens, I become a total bitch. Talent is on the roster for a reason: to book jobs! And our agency tries to rep only a boutique number of talents in each category, so if the talent wants to be the only look in their category, they better be available for all castings, or the agency will need to add another, similar face to that slot.
That said, I'm aware that some self-produced videos or indie films can lead to roles, as well as enhancing the actor's skills. And that's a good thing. The key is just giving me and the agency ample notice. If the talent communicates their schedules to the agency, then I'm absolutely supportive of them and their self-producing projects.

Erica Bines
Headline Talent, New York; clients have recently booked 'Hair' on Broadway, Off-Broadway's 'The Scottsboro Boys,' TV's 'Ghost Whisperer' and 'Boardwalk Empire'
It is never a bad thing for actors to produce their own work. Everything they do should propel them to the next level, but part of being a successful actor is learning how to handle their downtime. In my opinion, there should be a balance between art and commerce. There are things to consider when actors focus primarily on their own productions, such as the repercussions of choosing their own projects over auditioning. It only takes one casting director to make an actor's career. If you are consistently working, the idea is that through the auditioning process, casting directors have become fans of your work. Therefore, you are always on the forefront of their minds when they're casting a role for which you are right.
On the other hand, actors should always focus their energy where their talents lie. If producing is not one of these talents, then actors should continue to develop their other strengths, whether that's acting, writing, or directing. The most important thing for actors to remember is to always communicate their intentions to their agents. Having an outside point of view will help actors gain a better overall perspective. This is why the relationship between an actor and his or her agent plays an integral part in building a successful career. I am always honest about the avenues I think my clients should be exploring, and while actors ultimately make their own choices, it is imperative for them to listen to the recommendations from their agents.
Ray Cavaleri
Cavaleri & Associates, Burbank, Calif.; clients have recently booked Allstate, Hyundai, AT&T, 'Parenthood,' 'Days of Our Lives' 
Whether clients should take time away from auditioning to produce their own works depends on the client and the kind of work they are producing. If it's a client who is having difficulty getting out on auditions anyway, self-producing a small film, for example, could give the actor a chance to show his or her talent or at least another facet of it. Scenes from the self-produced film could then be added to the actor's reel, which in turn could be included with the actor's submissions to casting directors. In the end, a self-produced project could possibly lead to more auditions.
On the other hand, if we're talking about a well-known client who auditions regularly or, more to the point, receives offers directly from casting directors, then self-producing should only be used as a way to further enhance the actor's talents in casting directors' eyes. Self-produced projects should reveal the actor's ability to play different kinds of roles than he or she usually tackles. In this instance, self-produced work is a supplementary tool.
Generally, I have found it rare that clients can't produce their own work and still be flexible enough to continue their regular career. But there are occasions when self-producing may be worth a few missed auditions. In the long run, it may be the best thing some actors can do for their careers. Like everything else in the business, there are so many variables.