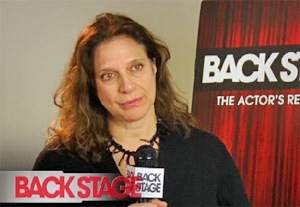 Back Stage talks to casting director April Webster about the process of casting "Star Trek" and her tips for actors going into auditions.
Webster details her reasons for choosing Chris Pine to play Captain Kirk and Zachary Quinto to play Spock for the hit 2009 film.
Watch her describe the casting process.